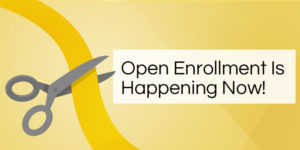 Open enrollment season is upon us! For each of the next four Tuesdays (November 14, 21, 28 and December 5th), I'll be summarizing the material from our #getcovered tweet chat and highlighting important facts about open enrollment. Be sure to check the blogs weekly for great tips and tricks to help you navigate the complicated insurance maze.
Remember that you can always get more in depth information about insurance via the OncoLink Health Insurance Webinar Series. All modules are available NOW to listen to on demand and free of charge!
What is open enrollment?
This is the time each year when you can make changes to your health insurance coverage.
But, the time for open enrollment differs based on the type of insurance you have.

If you have employer associated health insurance coverage, this MAY NOT be your open enrollment period. Check with your human resources office if you are unsure about when your open enrollment period occurs each year.
If you have Medicare, open enrollment runs each year from October 15-Dec 7. During this time, you can change or add coverage, including enrolling in part D (prescription drug coverage), purchasing a Medigap/Supplement plan or electing/changing to a different Medicare Advantage Plan.
If you are covered through the Affordable Care Act Marketplace (healthcare.gov), open enrollment this year is from November 1-December 15. Please note: THIS IS A MUCH SHORTER TIME TO ENROLL OR CHANGE ACA PLANS THAN IN THE PAST!
What factors should I consider when choosing a health insurance plan?
What are the premiums for ALL of your plans? The Premium is what you pay for your health insurance coverage.

If you have Medicare and a work history, you likely do not have a Part A premium.
Part B, which primarily covers outpatient care, is optional and has a monthly premium.
Part D (prescription) plans may also have a monthly premium, depending on the plan you select.
Supplemental (Medigap Plans) also have premiums.
Medicare Part C (Advantage Plans) may also have a premium, depending on the plan you select. Remember that if you choose a Part C plan, you still have to pay your monthly Part B Premium.

Regardless of what kind of coverage you have, you should review your deductible, copay, co-insurance and out of pocket maximum for the coming year. How do these differ from your current plan?
Review who provides you with your medical care and if they are in network for the next coverage year with your plan.

If you like your care provider, and they are out of network, you may have to pay more to get your care from that practitioner.
Don't forget to check about where you have labs drawn, radiology (xrays, CT scans and MRIs) tests performed, outpatient therapy services and homecare services.
I like my plan. Do I still need to go through open enrollment?
100% YES. Plans change every year—from amounts for copays and coinsurance to network providers to premium cost. Its good practice to review plans annually and compare potential new coverage with your current plan.
If you are covered under Medicare Part D for prescription drugs, review your current medication list with several different plans. Coverage can vary greatly depending on what tier your medication falls in—and this can be different with each plan. Use the Medicare plan finder to identify and compare plans in your area.
DO THE MATH. Add up premium + deductible + maximum out of pocket for EACH plan you are considering. The differences in your out of pocket responsibilities can be huge from plan to plan.
As a young adult with cancer what steps can I take to maximize my coverage?
Remember if you are a young adult, you can now stay on/gain coverage through your parent's plan until you are 26. We have even heard of some employer plans that have extended this beyond age 26. Ask your parent(s) to check into this option for you; if there is a qualifying event, you may be able to do this outside of their usual open enrollment period.
In many states, Medicaid eligibility expanded as a result of the ACA (see map below). This expansion allows for lower income workers (making less than or equal to 138% of the federal poverty limit), to access Medicaid without other conditions, such as pregnancy, having dependent children or a disability. This chart provides a great breakdown of the current FPL (2017) and Medicaid eligibility amounts. Be aware that this amount is adjusted annually for inflation, so the numbers will likely be slighty higher in 2018.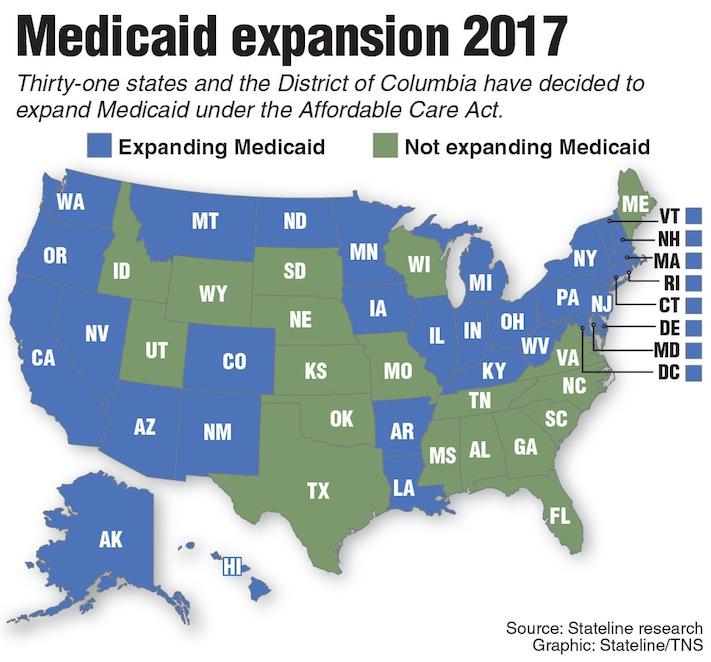 Next week, as the Medicare enrollment deadline approaches, I'll summarize more from our tweet chat about Medicare open enrollment options and little known facts that have a big impact on maximizing your Medicare coverage.
Thanks again to Triage Cancer, Young Survivors Coalition, CARIE, NCCS and the National Patient Advocate Foundation for all of your contributions to our Tweet chat and our open enrollment blogs.