In a 2011 Interview, Ms. Franklin stated in her own words, "I never had pancreatic cancer." The question is not, "did she lie?" But rather, "how is it that she told the truth?" And, the truth is, she had "neuroendocrine cancer," which by pathology can only be itself.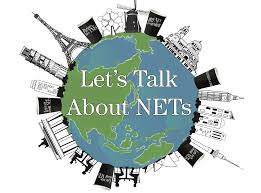 Many neuroendocrine cancer patients feel invisible in a sea of other well-known cancers, as they struggle for a face and an identity.   Ironically, there are many notable faces that have battled neuroendocrine cancer. For example, Dave Thomas, founder of Wendy's, Robert E. Paterson, founder of Hot Rod magazine, and Steve Jobs, co-founder of Apple. The lead singer of Phish, Trey Anastasio, lost his dear sister, Kristy Manning, an environmentalist and author, to neuroendocrine cancer in 2009.  
Dag Kittlaus, creator of SIRI, was diagnosed with neuroendocrine cancer in 2017. Famous actor, Irrfan Kahn was recently diagnosed with a high-grade version of the cancer termed, "neuroendocrine carcinoma". A current project that involves Jim Parsons, of "Big Bang" fame, is a movie based on the book "Spoiler Alert: the Hero Dies." The story chronicles a couple's journey facing high grade neuroendocrine carcinoma.  
If society is going to continue to dialogue about notable neuroendocrine cancer cases, then it needs to be done using the rules, language, treatment, and terms of neuroendocrine cancer. It seems only fitting to honor them, and others, by honoring the correct type of cancer. 
Imagine if you will, the Invisible Man finally gives a press conference, only to be asked one question, "So, what does Spider Man look like?"   
For many years, my husband Ivan, chose to be invisible when it came to telling people about his 2012 neuroendocrine cancer diagnosis. That changed about a year ago, when he was about to undergo his second debulking surgery. It was then that he decided to come out of the shadows and tell people.   
My husband's story is very common, his neuroendocrine cancer was found at stage four, despite preventative checkups and a healthy lifestyle. Neuroendocrine cancer's primary (where it originates from) is commonly found in the GI tract and lungs. His primary was found and removed from his pancreas without a whipple (a surgery that removes the pancreas, part of the small intestine, the gall bladder and bile duct).   His case is grade one, the slowest growing. Ivan is fortunate, others with neuroendocrine cancer can be diagnosed at higher and faster growing paces. His case is manageable and responds well to treatment.  
My husband has a demanding job and is incredibly athletic. I am sure the people he encounters wonder how he can be so fit and "healthy" at stage four. The answer, in part, is that neuroendocrine cancer is a square peg, constantly being jammed into the round hole explanation of every other cancer.    
It is very difficult to get accurate information about my husband's cancer.  Years from now when I ask SIRI, "what is neuroendocrine cancer," she might just get it 100% right. Until then, I will have hope and faith that things will evolve for the better, because neuroendocrine cancer is DYING for awareness.  
You can learn more about neuroendocrine cancer at the links below: 
If you don't suspect it, you can't detect it! – A blog about NETs on OncoLink 
The Carcinoid Cancer Foundation 
Neuroendocrine Cancer Awareness Network 
Neuroendocrine Tumor Research Foundation 
---
Christine Lozina is the wife and caregiver of Ivan, who has a neuroendocrine cancer. She worked as a health educator, even teaching cancer units, but had never heard of neuroendocrine cancer until it touched their family. She is an advocate for NET awareness and shares her birthday with neuroendocrine cancer awareness day (Nov. 10th) – funny how the universe works sometimes.