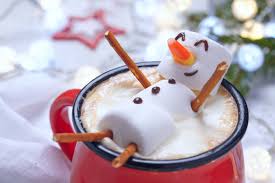 For many of us, Thanksgiving was a day we spent perhaps a little more simply than usual. For cancer patients and families who are in current treatment, holidays can be a bit tricky. We may not have the energy for large gatherings. Our appetites and treatment sensitivities may suggest a small and VERY downsized day…even a day that is very private.
People can get really stressed out around the holidays. We can put huge expectations on ourselves trying to have the ultimate happy experience. I have a friend who refuses to let her children put ornaments on the tree, because she wants that perfect Christmas tree look. I have another friend who struggles to serve the perfect holiday meal. And still another who seeks to recreate each holiday to be even bigger and better than the one before. Wow. That is a lot of pressure!
You know, one of the gifts of cancer is that we have the opportunity to look at the world a little differently. What is really most important?
During treatment, often our energy level is reduced. We can find ourselves more fatigued than is normal for ourselves. Important healing is happening through treatments. Our regular energy is being redirected to deal with the treatments we are receiving and managing our world with less energy. As caregivers, we have our regular responsibilities as well as navigating with our loved one treatment, side effects, and a myriad of appointments. So, as we move through holidays, it just makes sense that we redirect our energy to what is most needed.
However you spent Thanksgiving, my encouragement is learn from it. During this season of your life, find those ways to be kind to yourself and kind to your family. We do not need lots of bells and whistles to experience or extend kindness. Quiet, simple moments of togetherness are gifts. The gift of presence is perhaps the greatest gift of all. So if you need to sleep a lot right now….if you need to be away from lots of activity….if smells of foods make you nauseous, honor and respect yourself. Model to your family that you are directing your energy to what is most needed. Pace yourself to give and be what is most important.
We wish a wise and kind holiday season to you and your family!
---
Written by Lucretia Hurley-Browning, MDiv, MS, Chaplain at Pennsylvania Hospital.
This post originally appeared on Caring Connection, an online community created for patients and caregivers at the Joan Karnell Supportive Care Program at the Abramson Cancer Center at Pennsylvania Hospital.