March is Social Work Month. This years theme is, "Elevate Social Work." In honor of Social Work month and in our attempt to elevate our practice, OncoLink is featuring social workers and their own voices. This entry is from Jean Rowe, an oncology social worker.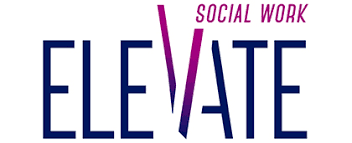 ---
My father died of metastatic lung cancer in the early 1980s when I was 21 and a senior in college. At that time, our family didn't have the gift of being supported by oncology social work or hospice. After his swift illness and death, my family and I ran to our emotional corners, put on a brave face and privately grieved. As a young person, my friends had no point of reference and my isolation deepened.
Jump ahead to 2005 when, in my last semester of graduate school, I would co-lead a bereavement group. One of the members was a 21 year old young woman, a senior in college, whose mother had died from breast cancer. She was, by a long shot, the youngest person in the group, and her loss was different. She was the only person to have a lost a parent as a young adult.
During the first meeting, I heard my own long-ago thoughts and feelings coming out of her mouth and told her I was the exact person who could identify with her and could help. She was my first client.
It was a turning point for me. Where I had been bewildered and unaware of what to do while my father quickly declined, I found redemption and healing in being able to help her and others. I had no idea I would be led to a career in oncology and likely would have feared it had it not unfolded in the way it did.
From there, I would go to the Winship Cancer Institute of Emory University where I provided counseling and support to individuals with breast cancer, malignant brain tumors and melanoma. Breast cancer became my biggest "client" as those patients were the ones to ask for the services the most. I started a young women's breast cancer support group, a metastatic breast cancer support group and a journal writing group for cancer survivors called Just Write.
As I feel certain you can appreciate and have experienced, I feel I have received such incredible gifts in working with patients – far more than I may have given them. It is a humbling privilege to walk along the path with those fighting for their lives while striving to live fully in the moment. I've witnessed incredible emotional growth, realization and healing while holding space with others.
From Winship I would go to the Young Survival Coalition where I have been for 8 years come April. My connection went from in person to national outreach across the US. I'm often the first person a young adult affected by breast cancer or her loved ones speak with when they contact YSC. I've watched the unfolding of connection, support and growth of many others while here. Coming in at initial diagnosis where life has been turned on its head to coming up for air at a certain point and the pace eases to wanting to give back and seeing that happen. I would liken it to coming in to full bloom. I've seen our constituents experience and manage normal depression and anxiety and grief and loss with strength and vulnerability that is nothing short of Herculean.
We are witnesses. We are story holders. We are helpers. We wear many hats, and I am reminded when I can feel overwhelmed and deep fatigue that, at the end of the day, the good far outweighs the challenging.
---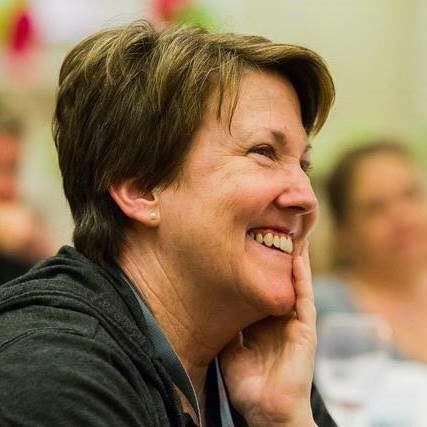 Jean is the Associate Director of Support Services at the Young Survival Coalition. She is a licensed clinical social worker, a certified oncology social worker and a certified journal therapist. Her focus includes the crafting, piloting and implementing of supportive and educational programming for young breast cancer survivors, co-survivors and healthcare providers. As a certified journal therapist, Jean crafted an original program addressing re-establishing intimacy after breast cancer as well as continuing education journal writing programs for mental health and nursing professionals regarding compassion fatigue and self-care. She holds a master of social work from the University of Georgia and a bachelor of arts from the University of South Carolina.