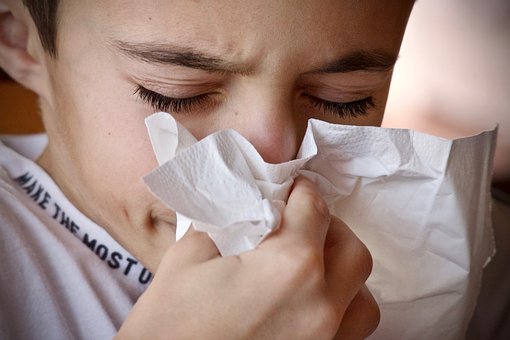 Back to school time can be busy and stressful. Buying supplies and uniforms, settling into a new routine or schedule and back to school meetings can put a lot on your plate. Being affected by cancer can make this time of year even more stressful. It is very important to try to stay healthy during these back to school days so that you can do your best to manage everything that you have to do. The following are some tips to stay healthy not just during these back to school weeks, but all year long.
Sleep. We all need it! Sleep gives our bodies time to rest, both physically and mentally. Getting a good night's rest can help you to learn better and to function better throughout your day. Children need more sleep than adults simply because they are growing so quickly. The number of hours a child needs to sleep depends on their age. Adults should be sleeping 7-8 hours a day. Having trouble getting enough sleep? First, turn off the screens. Get a bedtime routine that helps your body and mind start to relax. If you find yourself waking up often to go to the bathroom you should not drink anything for a few hours before bedtime. If it is a consistent problem you should talk to your provider. If you are dealing with issues such as anxiety that prevent you from sleeping, talk to your provider.
Balanced Diet. A healthy diet that consists of foods such as lean proteins, grains, vegetables and fruits will help your overall health. Prep meals ahead of time and make sure your fridge and pantry are full of healthy snack and meal options. The United States Department of Agriculture has an easy to follow plate image and guidelines to help you maintain a healthy diet.
Wash Your Hands. Keeping your hands clean is one of the best ways to avoid getting sick. You should wash your hands with soap and water for at least 20 seconds and then either air dry or dry with a clean towel or paper towel. You should wash your hands before and after you prepare or eat food, after using the bathroom, after blowing your nose, coughing or sneezing, and after being around someone who is sick. When children come home from school, an activity, or the playground, everyone should wash their hands when they get home. If soap and water are not available, hand sanitizer can be used. The CDC provides guidelines and instructions for hand washing.
Stay Home. If your child is sick, keep them home from school. If you are sick, stay home from work and if possible, opt to have someone else take your child to school or their activities. Some schools and day cares have specific guidelines that they use to determine whether a child should attend that day. If your child has a fever with symptoms, nausea and vomiting, or diarrhea, that child (or you) should stay home. If your gut is telling you that either you or your child needs medical care, contact your provider's office.
If the person in your life affected by cancer is neutropenic, there are more strict guidelines you should follow for prevention of getting sick and when to call the provider.
There are no sure fire ways to prevent all illnesses from entering your home, but with these tips hopefully you can avoid some common back-to-school illnesses.
---
Karen practiced as an acute care nurse on a medical-oncology unit at the Hospital of the University of Pennsylvania for several years. She joined OncoLink as an Educational Content Specialist in 2014. In her blog she shares stories about her personal experiences with cancer, both on the floor and in her personal life.