An introduction to the blog series we wish we didn't have to write.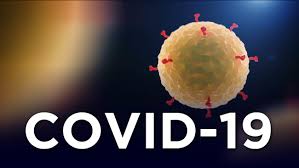 These next several weeks will be challenging for everyone. We are learning to live differently. To think about "we" instead of "me." To work remotely while supervising our kids' learning. To care for family members who are at "high" risk. To be away from those we love and care about. To learn to connect with each other in different ways.
Not to mention all of the uncertainty. How long will this last? Will I get sick? What do I do if I get sick? How can I protect myself and my family?
In all honesty, I don't think we have any answers to these questions aside from wash your hands, don't touch your face, keep a safe distance from others in the community and avoid large crowds.
It's the unknown that is so challenging. We have very little control over this situation. As a certified control freak, this is very hard for me. I want concrete answers. I want plans. I want direction. I want reassurance.
So, this week (and perhaps beyond), I'll be blogging in this new series, "Coping with COVID." I'll address things like:
Cancer and COVID 19-what you need to know, do and not do.
Social distancing-what does this mean? How do I do it?
Finding reliable sources for information-don't believe everything you read!
Tips and tricks the OncoLink team is using to cope.
Staying active while isolated.
Let us know if there are other topics you'd like to hear about! Share your own tips for managing your anxiety, kids at home and social isolation. Let's start a conversation, help each other and cope together.
#copingwithcovid