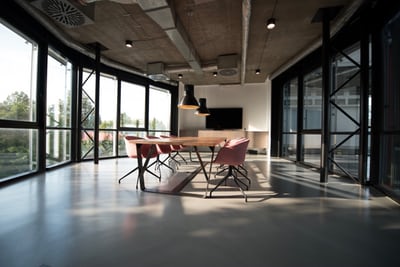 Many folks, including cancer survivors, have suddenly found themselves out of work as a result of the COVID-19 pandemic. As a result, the Federal government passed the CARES act in late March to expand eligibility, payments, and length of time for unemployment claims. This bill created the Pandemic Unemployment Assistance Program (PUA). Another result of this bill: individuals who would not have been eligible for unemployment BEFORE the pandemic are now eligible. These include folks who are self-employed, independent contractors, and individuals who have exhausted their rights to regular/extended unemployment benefits. This includes "gig" workers who are usually classified as independent contractors or freelance workers.
Some 16 million individuals filed for unemployment compensation since the CARES act was passed. Apply as soon as you become unemployed. You should apply in the state where you worked. Because of COVID-19 quarantine restrictions, you need to apply online. Online systems in most states are overwhelmed and crashing regularly. Pack your patience and have all of your information and documentation you need ready to go when you apply. This includes personal information like your social security number, date of birth, address, phone number, your employer's full address and federal employer ID number (if you have it) and your bank account information for direct deposit (not available in every state).
Remember that the CARES act is a FEDERAL law; whereas unemployment insurance is a state-run program. As a result, the system and rules for eligibility vary widely from one state to another.
Who is eligible?
You must be unemployed, partially employed, or unable to work for specific reasons due to COVID-19 including

Being diagnosed with COVID-19 or experiencing symptoms and seeking medical care/diagnosis.

Have a member of your household who has been diagnosed with COVID-19.

Be a caregiver for a family or household member who has COVID-19.

Be a caregiver of a child or household member who cannot attend a school or another facility that is closed as a result of COVID-19.

You are unable to get to your place of employment due to imposed quarantine OR you were advised to self-quarantine by a healthcare provider.

You were scheduled to start a new job but due to COVID-19 cannot reach the job.

An individual (who was not employed previously) because of the death of the breadwinner/head of household due to COVID-19.

You had to quit your job as a result of COVID-19.

Your place of work closed as a result of COVID-19.
Who is NOT eligible?
Individuals who can telecommute or who are receiving paid sick leave OR other paid leave benefits CANNOT receive unemployment benefits.
How much will I be paid?
Weekly benefits will equal what you would have been paid in unemployment benefits before the pandemic PLUS an additional $600 per week through July 31, 2020.
How long can I collect benefits?
Under the PUA, you can collect benefits for a maximum of 39 weeks between January 27, 2020, and December 31, 2020.
Is there a waiting period before I can collect benefits?
Maybe-it depends on your state's unemployment policies; though states were incentivized by the Federal government to waive waiting period requirements.
What about the health insurance I had through my employer?
After you lose your job, your employer MAY offer you COBRA health insurance continuation. This is dependent on the size of the employer. Learn more about COBRA coverage here.
However, COBRA insurance can be very expensive. 
Currently, there is no plan for COBRA payment relief/assistance at the Federal level as there was during the 2008 recession. Congress may include such a plan at a later date.
Losing your insurance DOES trigger a special enrollment period for the healthcare market place, Healthcare.gov—allowing you to purchase an "Obamacare" plan. You may also be eligible for tax credits, subsidies, and cost-sharing assistance.
Unemployment benefits are taxable, but will not be included in income allowance for Medicaid or CHIP eligibility.
Cancer patients and survivors who have lost work due to COVID-19 or who are unable to work due to being at a higher risk for significant health problems due to COVID-19 should apply for unemployment and secure some level of financial assistance. Don't be afraid to ask for help! Social workers and navigators are working in cancer centers and are available to help you with these applications. Don't forget several emergency funds are also available for cancer patients coping with COVID-19. Learn more here.