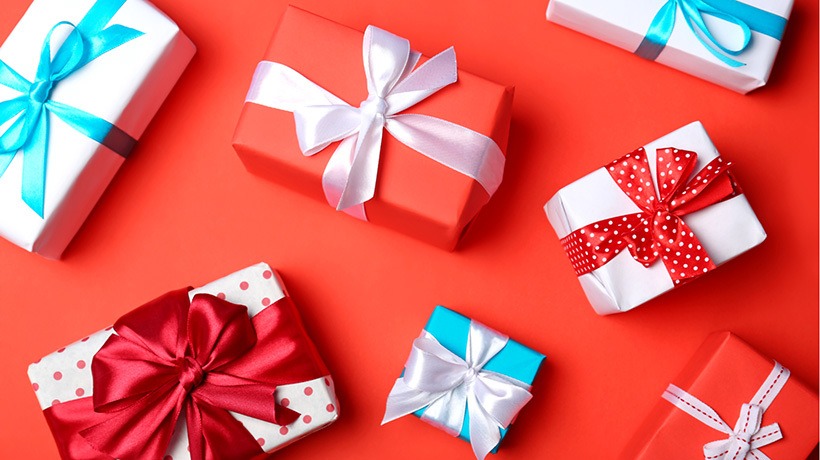 Finding the right gift to give a cancer patient or their loved ones can be challenging…and now let's add a pandemic to the mix. Not only do you want to be giving the right gift, but it should also be given in a safe manner to ensure there is no spread of the COVID virus. Here are some things to think about:
Gift Cards. Gift cards are great for things like grocery deliveries, gas, streaming and music services, household items, or even a treat. This year has been challenging financially for many, so a gift card gives the option of using the money towards something they need or want.
Electronics. Electronics have become even more useful since the pandemic has started as a means of distraction or to be able to keep in touch with loved ones. Wireless headphones, portable chargers, tablets, laptops and other electronics can all be great gifts.
Gifts that bring comfort. Skin care items to restore moisture can help a patient avoid dry skin. Just check in to see if you should be buying something without fragrance and dyes as skin can become more sensitive. Eye masks can be useful during hours in the chemotherapy clinic. Blankets and non-skid slippers can help to stay warm in the hospital, clinic or at home. Snacks that can be taken on the go can be helpful for long days at appointments. Some people like to be distracted on long days of treatment and a book, a journal, card games, puzzle or coloring books, or a handheld gaming device can do the trick.
Pandemic Items. Cancer patients and their loved ones are in and out of medical offices for appointments, treatments, imaging and lab tests, pharmacies, and so on. They are often cleaning and disinfecting their personal items and homes. Some useful gifts include tissues, toilet paper, paper towels, cleaning products, masks, hand sanitizer and sanitizing wipes. While these may not be the most exciting gifts, they will definitely be handy for cancer patients and their loved ones.
Personal Gifts. Often times, a text or note is much appreciated. Don't forget that something personal and from the heart can mean more than a physical gift.
Part of the challenge this year is maintaining social distancing while delivering these gifts. You can always have something delivered to a person's home directly from a store or company. If giving a gift card, see if sending it electronically through email is an option. If you are delivering the gift, you can put on your mask, clean your hands, drop the gift off on a porch or at a door step, step 6 feet away, and then let the recipient know you are there with a text or call. Even safer would be to just leave the gift. According to the CDC, respiratory COVID is spread primarily through droplets, so masks and social distancing are key. And don't forget to frequently wash your hands while giving and receiving gifts.
---
Karen practiced as an acute care nurse on a medical-oncology unit at the Hospital of the University of Pennsylvania for several years. She joined OncoLink as an Educational Content Specialist in 2014. In her blog she shares stories about her personal experiences with cancer, both on the floor and in her personal life.