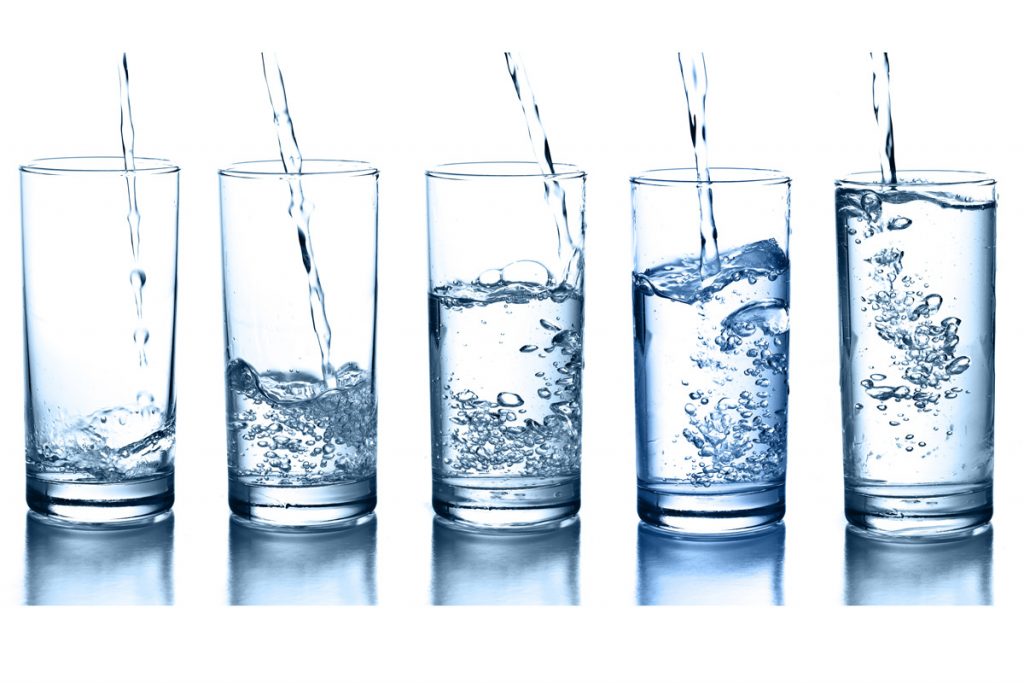 March is National Nutrition Month! To honor National Nutrition Month, our resourceful dietician friends have created a number of blogs that will post during the month of March. These blogs will cover popular nutrition topics and myths. Check back often to see what new topics are being blogged about!
Making sure that you get enough fluids each day is an important task we should all be practicing. Our bodies are made up of about 50-60% water1 making fluid intake vital. The fluid in our bodies helps with nutrient transport, transporting and excreting metabolic waste, supporting cell shape and structure, lubricating friction generating surfaces, and maintaining normal body temperature.1 The most accurate way to calculate how much fluid your body requires daily is by the following formula:
Take your weight in kilograms and multiply by 30-35mls.*
You can convert your weight in pounds to kilograms by taking your weight in pounds and dividing it by 2.2. This will give you your approximate weight in kilograms.
*This is most accurate for adults over the age of 30.
Another way to determine your fluid needs is by using the popular recommendation of 9-8oz servings of fluids per day for women and 12-8oz serving for men.
Fluids do not have to be just water, but they should be your main source. Other options include flavored waters, seltzer, coffee, tea, smoothies, juice, soup, sherbet, and soda.
While these are general recommendations you should check with your provider about how much fluid you should consume each day. Issues such as heart failure can determine how much water you should drink so it is important to check with your provider. If you aren't able to consume the correct amount of fluids that is another reason to check in with your provider and you may find it helpful to speak with a dietitian.
Reference
1.) Nelms MN, Sucher KP. Nutrition Therapy and Pathophysiology. 3rd ed. CENGAGE Learning Custom Publishing; 2014
---
Paige Dietz is a student dietetics volunteer at the Penn Abramson Cancer Center. She is currently working towards her second degree in nutrition at La Salle University in Philadelphia, PA. In 2013, Paige obtained her BBA in marketing at LIM College in New York, NY. Paige made the decision to return to school after realizing her curiosity in nutrition, and ambition to have a career that would make an impact. When Paige is not studying, you can find her in the kitchen cooking up nutritionally dense recipes with whatever she can find in her refrigerator or taking her dog for walks around the city. After school, Paige dreams of having a career as a Registered Dietitian working with oncology patients, educating them about nutrition during their treatment.