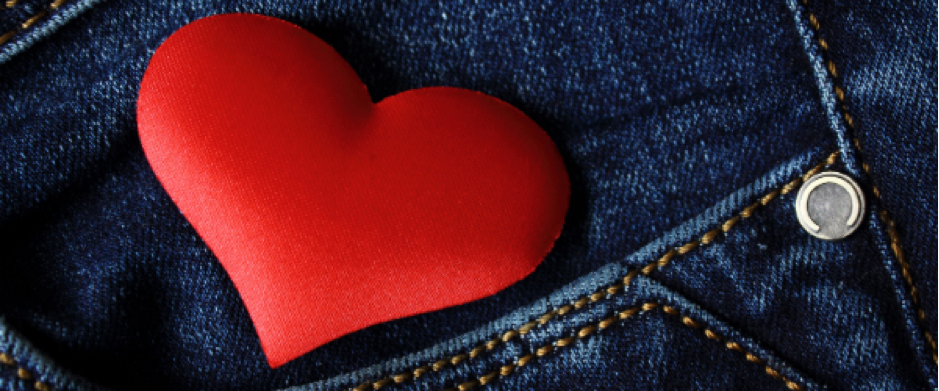 When my kids were little, we began a little ritual of putting something in our pockets each day. You see, we had moved about 950 miles from where our kids had lived all of their young lives. Everything was different. Weather. Accents. Scenery. There was understandable sadness in missing their home and friends. There was also newness to embrace. It was a time of change … and a little hard.
So, every morning, each of us would put something in our pocket that encouraged us for the day ahead. The items changed, but we started with a little heart coin. If any of us felt lonely, sad or scared and we needed a little courage, we could just slip our hand into our pocket and feel the little heart to remember we really weren't alone. As my son said in the wisdom of a 5-year-old, "Mommy, hearts go everywhere."
This was such a small thing to do, but through the years this ritual has stuck. Even today, we each tend to carry a little something in our pockets or on a key chain that serves as a way to encourage us for the day ahead…to remind us that love does go everywhere.
As you read this, you may be in a time of your life where your world feels very different. Maybe it is an uncertain time. Possibly you are beginning a new treatment. Perhaps it is a hard start to the week. Or maybe it is a good time in your life.
Whatever the time is for you, try to focus a bit on what you want to symbolically carry in your own pocket to encourage you as you enter this week. Take a moment to breathe, slow down, and focus on a symbol or thought of encouragement.
---
Lucretia Hurley-Browning, MDiv, MS, is a guest writer whose recent background includes Chaplain of Abramson Cancer Center at Pennsylvania Hospital and the Director of Juniper Tree Counseling Center. She is a therapist and ordained United Methodist Minister. Currently she is a writer by day, a reader by night, and is passionate about living life meaningfully with a good dose of fun.