Marlys Johnson
Blog: Life on the Other Side
Marlys was the caregiver of her husband Gary who lived ten years after being diagnosed with late stage prostate cancer. After his diagnosis, together they founded a non-profit called Cancer Adventures, sharing their story with groups across the country. After Gary's death in 2014, Marlys has continued to share the underlying theme of her and her husband's story: How challenges are a part of life but you have choices. She has a passion for helping people navigate life's challenges, having negotiated a few herself.
---
The Tracey Birnhak Nutritional Counseling Program Team
Blog: Nutrition Nuggets
The Tracey Birnhak Nutritional Counseling Program offers nutrition counseling by registered dietitians to those patients being treated for cancer at the Abramson Cancer Center. These dietitians specialize in cancer nutrition and provide information based on sound nutritional therapies. Their blog provides expert advice on topics relevant to people going through cancer therapy and into survivorship.
---
Bob Riter
Blog: Bob Riter's Cancer Columns
Bob Riter is the former Executive Director of the Cancer Resource Center of the Finger Lakes, an organization providing support, information, and community to people affected by cancer in and around Ithaca, NY. In addition, Bob writes a regular column about living with cancer for the Ithaca Journal. Bob's involvement with cancer support and education began in 1996 when he was diagnosed with breast cancer. A native of Huntington, WV, Bob received his undergraduate degree from Oberlin College and a master's egree in health services administration from the University of Michigan.
---
Rodney Warner, Esq
Blog: Beating the Beast
Rodney Warner is a Hodgkin's lymphoma survivor. He has worked as a reporter and for 16 years practiced law. He's currently employed as the marketing director for a law firm in New Jersey. He volunteers his time raising money for cancer-related non-profit organizations.
---
Carolyn Vachani, RN, MSN, AOCN
Blog: Did You Know?
Carolyn Vachani is an oncology advanced practice nurse at the University of Pennsylvania's Abramson Cancer Center. She has worked in the areas of medical hematology and oncology, bone marrow transplant, clinical research, radiation therapy and staff development. In her current role, she serves as the Managing Editor for OncoLink. She serves as the project leader in the development and maintenance of the OncoLife & LIVESTRONG Survivorship Care Plans and has a strong interest in oncology survivorship care. She enjoys discussing just about any cancer topic, as well as gardening, cooking and, of course, her sons.
---
Karen Arnold-Korzeniowski, BSN, RN
Blog: Beyond the Bedside
Karen Arnold-Korzeniowski, RN, BSN practiced as an acute care nurse on a medical-oncology unit at the Hospital of the University of Pennsylvania for several years. She joined OncoLink as an Educational Content Specialist in 2014. She is passionate about patient education and safety, working on projects within the hospital for falls prevention and facilitating safe tranfers of patients from outside hospitals. Her OncoLink articles and blog focus on her experiences working at the bedside with acutely ill patients. In her free time, Karen enjoys gardening, cooking and spending time with family.
---
Christina Bach, MSW, LCSW, OSW-C
Blog: Christina's Resource Round-up! And Healing Paws
Christina Bach, MBE, MSW, LCSW, OSW-C, is a clinical oncology social worker who joined the OncoLink team full time in 2014.  A self proclaimed "techie," Christina enjoys blogging, social networking and searching for the obscure on the "google machine." Christina also is an avid knitter and spends a great deal of time posting pictures and stories all over the internet about her three beagles, Linus, Maggie and Finn. She also loves to travel! Professionally, Christina is interested in medical ethics, healthcare provider and patient education and the use of technology in health care. She also volunteers regularly with her therapy dog, Finn at Penn Medicine's Radiation Oncology department. Christina blogs about resources available to the cancer community, as well as general information about coping with cancer practically, emotionally and spiritually. In the Healing Paws blog, Christina shares stories of her pet therapy work.
---
Angelo Melendez, III
Blog: From The Outside Looking In
Angelo Melendez III is the Project Coordinator for OncoLink.  Before OncoLink, Angelo was a Dog Handler in the United States Marine Corps.  He worked closely with the United States Secret Service and United States State Department to provide security for the President of the United States and other government officials.  Angelo comes to OncoLink as a recent graduate from Arcadia Univeristy, and his studies have brought him to the use of poetry as a tool to cope with combat trauma.  Angelo interests include hiking and nature, Olympic weightlifting, reading and writing fiction and poetry and thinking. He hopes his insights and personal experiences can offer perspective, strength, comfort and hope.
---
Alysa Cummings
Blog: Greetings from CancerLand and CancerLand Bookshelf
Alysa Cummings is a certified poetry therapist who focuses her energies full-time in support of cancer survivors using writing as a tool for healing. In the years since her own treatment ended, Alysa founded the support group Pink Ribbon Poetry (2002-2009) and currently leads Writing the Journey workshops for Living Beyond Breast Cancer. She works closely with Oncolink as their Poet-in-Residence to publish book/media reviews, poetry projects, photographs and memoir pieces online. Her first book, Greetings from CancerLand: Writing the Journey to Recovery was published in 2012.
---
Donna-Lee Lista
Blog: Through the Looking Glass
Donna-Lee Lista is a 4 1/2 year Lung Cancer Survivor. Since her diagnosis, she has become an advocate and supporter of lung cancer research, both through private and government funding. She is the PA contact for The Lung Cancer Foundation of America, a fairly new grassroots organization, which works on securing private funding for lung cancer research. They have already given out 2 research grants totaling 125,000.00 in the short time the organization has been in existence.
---
Fern Nibauer-Cohen
Blog: In Balance: A Blog for Living
Fern Nibauer-Cohen is the associate director of program development in the Department of Radiation Oncology at Penn Medicine. She is a lifelong yoga practitioner and instructor for cancer patients and oversees the Yoga for Cancer Patients and their Caregivers program at Penn Medicine, along with lead instructor, Tali Ben-Josef. Together, Fern and Tali are dedicated to making yoga accessible to all to help ease the stress of a cancer diagnosis and provide ongoing support through treatment into survivorship. Learn more about the Yoga Program at Penn Medicine.
---
---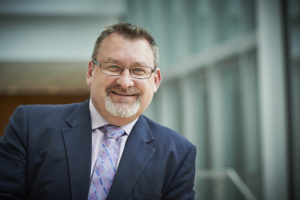 James M. Metz, MD
Blog: So I was Thinking…
James M. Metz, MD is a Professor and Chairman of the Department of Radiation Oncology at Penn Medicine. He has worked with OncoLink for over 15 years and serves as the Executive Director of the site. In his clinical practice, Dr. Metz specializes in the treatment of gastrointestinal malignancies with radiation oncology. Dr. Metz has strong opinions about many topics in healthcare, which he frequently shares with his staff. We decided a blog would be a great outlet for his musings! We hope his views will open the door to discussions about these topics amongst our readers.
---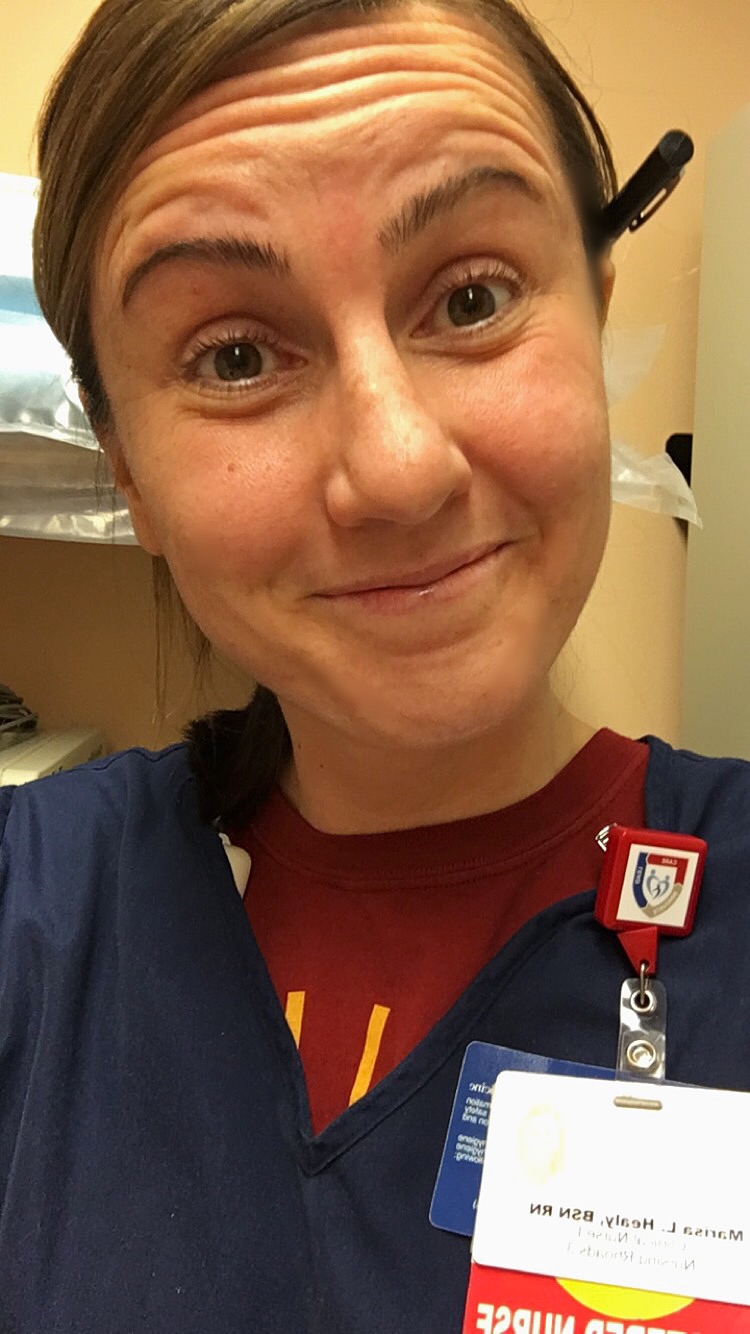 Marisa Healy, BSN RN
Blog: Scrub Stories
Marisa worked at the Hospital of the University of Pennsylvania on a medical-oncology unit for 4.5 years. She is currently an outpatient infusion nurse in Cherry Hill, NJ. She also has her Bachelor's degree in English Literature from the University of Scranton, where she played basketball and made many lifelong friends. Originally from Philadelphia, she now resides in Collingswood, NJ. She spends her free time either in Cape May, skiing in the Poconos, or spending time with her family and friends- including her dog Peanut.
---
Disclaimer: Views expressed are those of the author or other attributed individual and do not necessarily represent the official opinion of the OncoLink Staff, University of Pennsylvania Health System (Penn Medicine), or the University of Pennsylvania, unless explicitly stated with the authority to do so.