Carolyn's blog last week got me thinking…maybe we (the OncoLink team) should put our money where our mouth is and GET MOVING.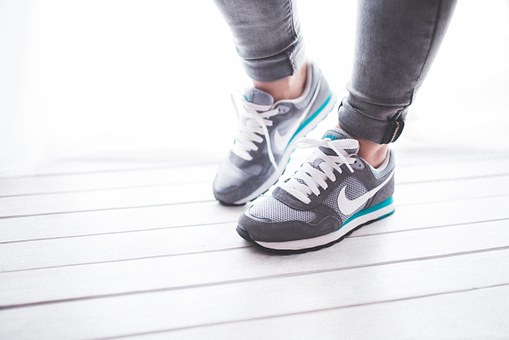 We work remotely, often spending LONG hours sitting in front of our computers. Sometimes, you get so sucked in to a project, you forget to move! As I read Carolyn's blog I thought—"I have GOT to do better."
I bought a FitBit Versa last spring. I definitely noticed I'm taking more steps, easily reaching my daily goal WHEN I actually remember to wear my tracker.
So, step one for me, charge and wear my tracker; at least Monday-Friday.
Then, Carolyn got a FitBit and challenged me to the "work week challenge." It's a friendly contest to see which of us can log the most steps during the work week. Its 3pm on day one and we are neck and neck. We get little motivation messages telling us, "Carolyn is about to pass you." That got me up from my desk.
Next, we asked the rest of our team to join us. Turns out…Karen had walked more steps than BOTH of us. Oh, it was on! Karen then suggested we make a "stepbet," putting in a couple of bucks each week—and the winner gets the pot at the end of the week.
Yesterday, we took a team walk before we grabbed lunch! There are lots of ways to get moving! All of this gets us moving, helps us to be accountable and encourages us to practice what we preach.
So, get together with a group of friends, your family or co-workers and get moving! Share your progress with us! You can comment to this blog how many steps you do each week!
#oncolinkstepchallenge #getmoving #reducemyrisk