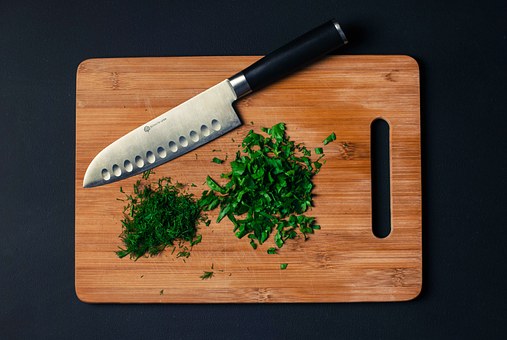 I admit it. I'm a Top Chef junkie. I love the competition, the food, the stories, the relationships and the personalities.
During the 2017 season, I rooted for Fatima Ali from the beginning. I loved her culture (Pakistani) and its infusion into her cooking. She told stories through the food she created. She had a striking smile and a quick wit. And man, did I want to eat her food.
I thought I'd have a chance.
Last week, Fatima died of Ewings Sarcoma, just 17 months after she was diagnosed. She documented her experiences as a cancer patient on Instagram with a raw vulnerability and fresh sense of reality. After she completed chemo, she dyed her hair platinum blonde. Then her cancer returned, she tried more treatment but her prognosis was limited. Her light locks fell out again. She took it in stride-moving on to create a bucket list of food she wanted to eat and restaurants all over the world where she wanted to eat. In her words:
"Until then, every day is an opportunity for me to experience something new. I used to dream of owning my own restaurant. Now I have an ever-growing list of the ones I need to visit. From decadent uni and truffle toast at Chef's Table at Brooklyn Fare to spice-laden Szechuan hot pot in Flushing, I'm sketching a plan to eat my way through New York and the boroughs while I can" (https://www.bonappetit.com/story/fatima-ali-cancer).
Over 15 years into my career as an oncology social worker, the losses never get rote. As I've gotten older, the intersection of my profession and my personal experiences with cancer have gotten closer. My heart hurts often. I've lost many close to me. As I grieve those losses, I always think of all the what ifs.
When Fatima died, I thought of her "what ifs" too: the amazing meals she would have made, the restaurants she would have opened and run, the stories she would tell about being a Pakistani woman cooking in a profession dominated by white men, of her family and friends—and of all us fans, who never met her or knew her, but were and are, deeply affected by her.
Cancer sucks. But even with cancer in our lives, we have to remember to live. Fatima said it so well,
"It's funny, isn't it? When we think we have all the time in the world to live, we forget to indulge in the experiences of living…" (https://www.bonappetit.com/story/fatima-ali-cancer).
Lesson learned Fati.
Eat the food.
Take the trip.
Write the novel.
Sing the song.
Take a leap.
Let's get living.
For more about Fatima Ali see Bravo TV.
Fatima Ali's Instagram