March is Social Work Month, This years theme is, "Elevate Social Work." In honor of Social Work month and in our attempt to elevate our practice, OncoLink is featuring social workers and their own voices. This entry is from Brittany Moore, an oncology social worker.
---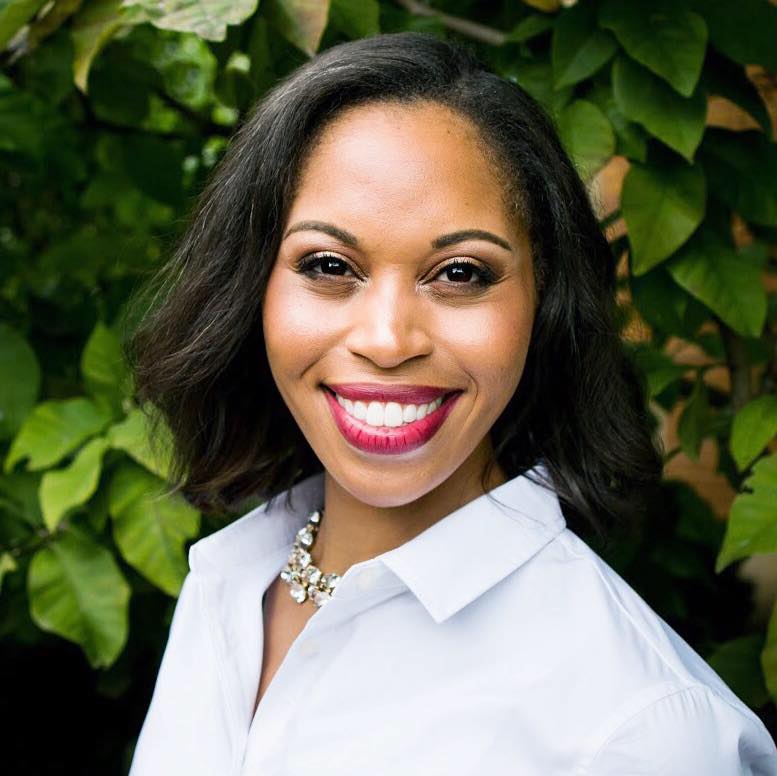 Oncology social work entered my life at the dear age of sixteen. My mother had been diagnosed with stage IV metastatic breast cancer and my world was completely shaken. I was interested in not only what this would mean for my mother and family, but how other families process this news and cope with the possible outcomes. I sat and watched how the multidisciplinary team took care of my mother and would often ask questions to better understand how interconnected their roles were. I particularly watched the role and responsibilities of the social worker and the holistic perspective they provide to the clinic team. In the difficult circumstances of watching my mother decline and family begin to grieve, my heart lit up with purpose of who I wanted to be for other patients and families undergoing a similar experience.
Although social work is generational within my family, the field of oncology was a specific interest that I decided to pursue due to this personal experience. I felt I would embark on the best of both worlds by having the clinical experience of understanding a cancer diagnosis, but the therapeutic understanding of meeting families where they are in the process. After graduating with the required degrees and credentials, I entered the field of oncology social work at UPMC Magee-Womens Hospital. My current role allows me to provide psychosocial support to patients and their families, while also getting know them throughout the entire cancer process. However, there are good and bad days. So, what keeps me going? Although I work hard to maintain a self-care routine, each day I remind myself that this role is bigger than the day to day responsibilities. I started my story by detailing my reasons for embarking on the field of oncology social work and I stand by that daily. I keep going for the patients and their families needing support and understanding in such a vulnerable circumstance, the children and teens who are impacted, and the individuals who feel underrepresented, minoritized, not heard, and incapable of advocating for their own health preferences. Additionally, the peer support I'm fortunate enough to have with my colleagues at my place of employment and through other organizations, such as the Association of Oncology Social Work, is a great reminder of why this profession is amazing.
The career choice of oncology social work is definitely one that can present its challenges, but a career choice I wouldn't change for the world. Regardless what the day brings, always remember why you chose the profession and the duty you have to your patients. Happy Social Work Month!
---
At the tender age of 16, Brittany Moore experienced the passing of her mother to breast cancer. This experience gave her the unique perspective on how minority cultures are underserved when it comes to oncology support for both the patient and the bereaved. Ms. Moore received both her Bachelors and Masters Degree in Social Work, along with a certificate of psychosocial oncology, from the University of Louisville's Raymond A. Kent School of Social Work. Presently, she is the Lead Social Worker of the Outpatient Oncology Navigation team at Magee-Women's Hospital of UPMC. In this role Ms. Moore provides psychosocial services to the patients of the community, while facilitating a wide range of cancer support groups, educational lectures, and professional development to staff on best practices for diverse and underserved cancer populations. Ms. Moore is a licensed social worker and recognized nationally as a board-certified oncology social worker (OSW-C). She currently serves as a member of the Board of Directors for the Association of Oncology Social Work and a part-time Lecturer for the online social work program at the University of Louisville. Additionally, she is currently pursuing a Doctorate of Education Degree, with a concentration in Social and Comparative Policy Analysis, at the University of Pittsburgh. Ms. Moore's future plans consist of utilizing her healthcare experience to teach best practices of equity-oriented clinical education to students and health professionals.