There was a dark, pre-dawn morning when I hurried my husband, Gary, to the hospital emergency room. Because when you're on chemo and you have tubes sticking out of your body, then flu-like symptoms can shout of serious infection. I brought Gary home after five hours of antibiotic infusion, prepared something for him to eat, ran out to pick up his prescription and—(wait for it)—reported to work.
Exhausted in every imaginable way. But rest isn't something we cancer caregivers are very good at, is it?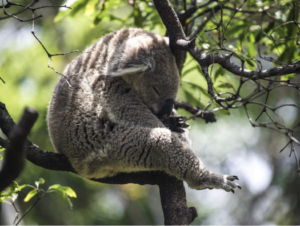 Why rest?
Because rest is woven into every aspect of our lives. A rested body, soul, and spirit provides health benefits. It enhances our ability to manage stress, and think clearly, and make better decisions. Rest replenishes us physically, mentally/emotionally, and spiritually for what life throws at us next.
After spending two months practicing medicine in a war zone in South Sudan, Sarah Thebarge wrote about missing the Sudanese children and her work at the hospital and feeling slightly guilty for being safe in America while recharging her batteries. "I keep reminding myself [though] that rest is holy."
I recently heard a gifted young woman speak about the selfishness of self-care. She defined the term as putting our needs above the needs of others. But self-care isn't seeing to our physical, mental/emotional, and spiritual health first. It's simply refueling in order to have a full reserve from which to serve.
On that pre-sunrise day of rushing Gary to ER, my co-workers would have been appalled to know that I showed up at work after such a morning. But they didn't know. Because I didn't say anything.
Caring for my health on that particular day—after first seeing to my husband's needs—would have simply meant calling work to ask for the rest of the day off, brewing a cup of tea, curling up on the couch, chatting with Gary when he was awake, taking an afternoon nap when he slept.
Self-care on that day, as cancer was turning a sharp corner, would have meant giving my anxieties back to God, adding to my gratitude list, picking up a good read as my beloved dozed on and off. And these simple things would have refreshed me for ongoing caregiving as the day unfolded, and for the next day of work.
Refueling can be done in so many simple ways. A gentle walk, sitting on a park bench and contemplating the grandness of nature, picking up water colors and paint brushes, memorizing a scripture or poem and pondering its meaning, meeting a friend over coffee, playing fetch with a dog.
If it's challenging to get out of the house, then recharging our batteries can be as easy as lighting a fire, lighting candles, and sitting with a good book—and maybe a piece of dark chocolate—in a favorite chair, accomplishing absolutely nothing.
Healthy personal care should happen on those days that challenge us to the core, but always after feeding our families, after tending to a sick child or an elderly live-in parent, after seeing to the needs of a beloved husband who is dying of cancer. Of course.
Rather than being selfish, self-maintenance is critical in order to better serve, in order to be more present in our serving, in order to be glad and not resentful in the service. 
This thought from Sarah Thebarge before she ventured out on another tour of duty in South Sudan: "My goal is to fill back up. To be still as my heart, body, mind and soul soak up Love. To be restful in a restless world so I can better prepare to practice compassion again …"
---
Marlys was the caregiver of her husband Gary who lived ten years after being diagnosed with late stage prostate cancer. After his diagnosis, together they founded a non-profit called Cancer Adventures, sharing their story with groups across the country. After Gary's death in 2014, Marlys has continued to share the underlying theme of her and her husband's story: How challenges are a part of life but you have choices. She has a passion for helping people navigate life's challenges, having negotiated a few herself.