If you are following the proposed Commission on Cancer (CoC) changes to the survivorship standard, you know they have drafted changes that would make providing survivorship care plans (SCP) unnecessary for accreditation, though they still recommend their use. While implementing SCP use in clinics has proven challenging for some centers, others have had great successes. We hope clinics will continue to provide this valuable resource to patients despite any regulatory changes. We are saddened by the CoC's proposed decision and we will continue to support providers who choose to use SCPs in practice through our OncoLife tool.
Why is survivorship education important? There are an estimated 16.9 million cancer survivors in the United States. As baby boomers age, the number of survivors is expected to rise to over 21 million by 2029. In 2019, 67% of survivors (10.3 million) have survived 5 or more years after their diagnosis; 45% have survived 10 or more years; and 18% have survived 20 or more years. Many of these survivors will face health concerns as a result of their cancer treatments for which both survivor and provider may need guidance. They may face psychological, financial and employment concerns, for which an already strained healthcare system may have trouble meeting their needs.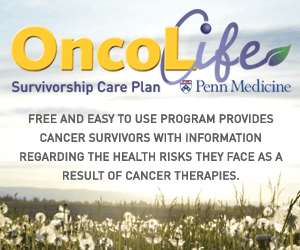 We want you to know that we will continue to provide the OncoLife Survivorship Care Plan, for free, to healthcare professionals and patients. Since its inception in 2007, the OncoLife SCP has been used to generate nearly 85,000 care plans. Providing patients, caregivers and survivors education that allows them to advocate for themselves is at the heart of our mission. Survivorship education is no different than teaching a patient about expected side effects like nausea or hair loss. It is our ethical responsibility to provide them with this information. Over the past 12 years, our team has seen and heard how beneficial a good survivorship care plan can be for patients – calming fears, providing resources, guiding follow up and healthy lifestyle choices and supporting their transition to survivorship.
In the first few years of its existence, OncoLife SCPs were being created by patients who were looking for information about long term effects and psychosocial support – they wanted to know if what they were feeling and experiencing was to be expected. Patients want and need this information. Giving them a resource to explain what was "normal" and what to expect as survivors helped meet these needs. In more recent years, we have seen healthcare provider use rise dramatically- presumably due to regulatory requirements.
As a cancer care provider, how will these proposed changes affect the survivorship care you provide to patients? We can't be the only practitioners passionate about survivorship care! We want to hear your thoughts! Please share your comments below.
---
If you want to learn more about cancer survivorship and the patient experience, these resources are a great start:
Bishop, G. (2019). The arc of therapy: From cure to humbling legacy. Journal of Clinical Oncology, JCO-19.
National Research Council. (2005). From cancer patient to cancer survivor: lost in transition. National Academies Press.
Nekhlyudov, L., Ganz, P. A., Arora, N. K., & Rowland, J. H. (2017). Going beyond being lost in transition: a decade of progress in cancer survivorship. Journal of Clinical Oncology, 35(18), 1978.
The National Cancer Institute Office of Cancer Survivorship – https://cancercontrol.cancer.gov/ocs/
The National Coalition for Cancer Survivors: https://www.canceradvocacy.org/
Statistics in this blog taken from: Bluethmann SM, Mariotto AB, Rowland, JH. Anticipating the "Silver Tsunami": Prevalence Trajectories and Comorbidity Burden among Older Cancer Survivors in the United States. Cancer Epidemiol Biomarkers Prev. 2016;25:1029-1036.
---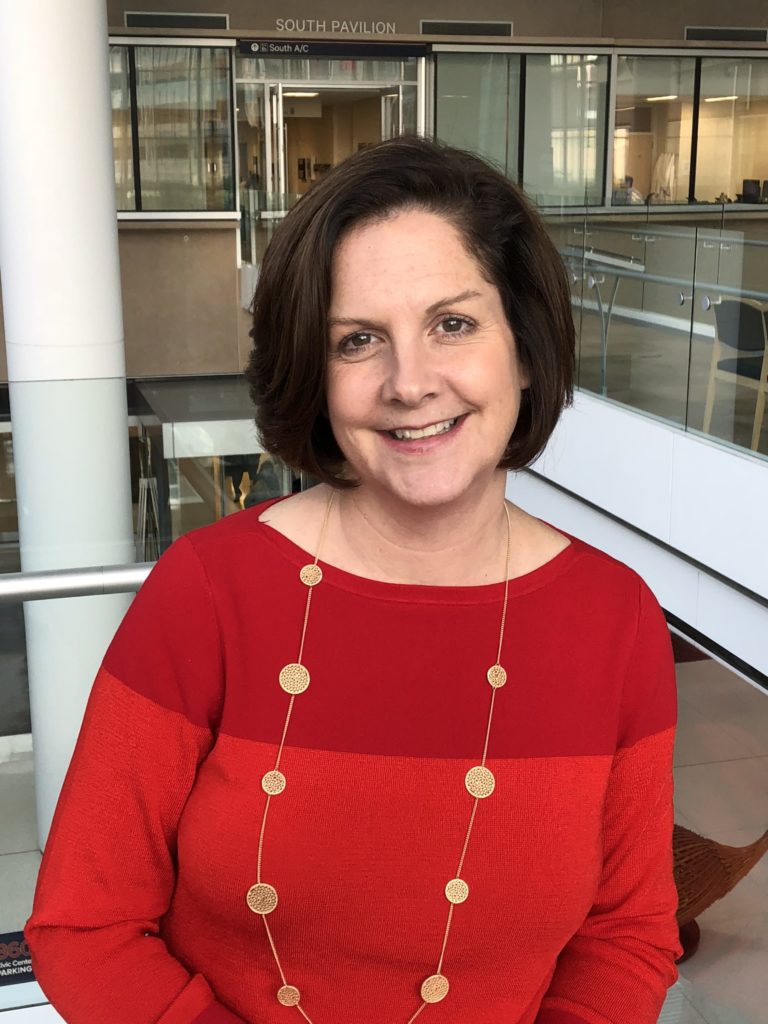 Carolyn Vachani is an oncology advanced practice nurse and the Managing Editor at OncoLink. She has worked in many areas of oncology including BMT, clinical research, radiation therapy and staff development. She serves as the project leader in the development and maintenance of the OncoLife Survivorship Care Plan and has a strong interest in oncology survivorship care. She enjoys discussing just about any cancer topic, as well as gardening, cooking and, of course, her sons.