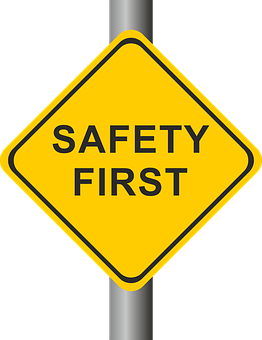 We all know it is important to act safely to protect ourselves and those around us. There are guidelines and policies in our lives that we follow to ensure this safety. What we may take for granted are the everyday events that, with a little more attention and care, can decrease the potential for harm. When you are being treated for cancer, you may be more prone to injury and illness and will need to take extra steps to make sure that you stay safe.
Over the next few weeks we will be sharing blogs about safety topics specific to those with cancer and a few regarding general safety tips. As you're going through treatment, those "everyday" tasks of wanting to exercise, spending time outside in the sun, having a new medication prescribed, and many more can bring with them different safety concerns. You will be faced with new experiences and we want to help you stay safe during your journey.
Safety is important for all of us, but even more so for cancer patients and those helping them along the way. We hope that you are able to take what you learn from the upcoming blogs to create a safe environment for yourself during this time in your life.
---
Karen practiced as an acute care nurse on a medical-oncology unit at the Hospital of the University of Pennsylvania for several years. She joined OncoLink as an Educational Content Specialist in 2014. In her blog she shares stories about her personal experiences with cancer, both on the floor and in her personal life.