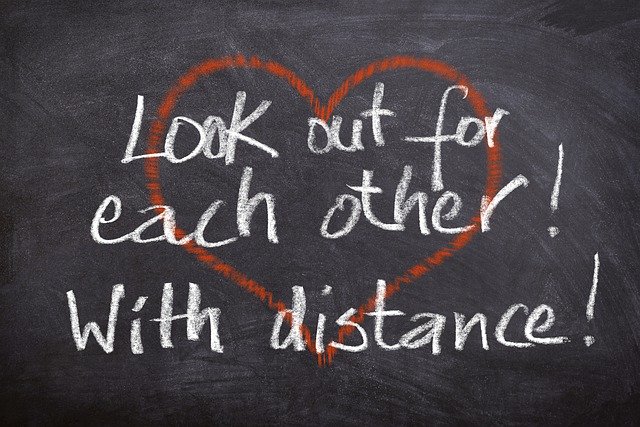 During a preseason basketball game in my freshman year of college, I tore just about every ligament and piece of cartilage in my knee. Destroyed it. Just like that, my "plan" for my college life had changed. For the next year and a half, I had 4 or 5 surgeries and countless hours of PT to deal with scar tissue and severe arthritic changes as a result of the injury. As an 18-year-old, it was hard for me to understand why this was happening. It felt too big for me to handle. I found a place on the sidelines, cheering on my amazing teammates, and even learned a whole lot about myself. I learned the value of a true friend, that my family was my backbone, and that I was, to my surprise, stronger than I thought. It brought me back to what is important. Sure, I would have loved if it never happened. But… it did. And pretty quickly I learned about resilience, attitude, and the power of humor.
I am not comparing a knee injury to what is happening in today's world. This virus is bigger than anyone of us. My knee injury and everything that came with it is laughable to me now. But with time to reflect and look inward lately, I am noticing that what I'm feeling reminds me a lot of my response during that time. At times, I find it hard to understand why all of this is happening. It sometimes feels too big for me to handle. I have found myself, for lack of a better term, on the sidelines of this virus as I cheer on my best friends on the front lines. And I'm learning a whole lot about myself. My friends and family are now, more than ever, my backbone. This virus is bringing me back to what is important. More than anything else right now, I wish this virus never happened. As we learn about ourselves, our community, our strength and resilience, we are seeing that attitude and some humor go a long way.
My best friends that are on the frontline, going to work every day with an uneasiness and fear that they have never had before, are truly incredible. Over the past few weeks, I've been keeping in close touch with them. For the most part, they simply don't know how to feel from day-to-day, or even moment-to-moment, while taking care of patients. They take care of their cancer patients with compassion and skill, just like they always do and always will—except now, there is a constant threat lurking with each move they make. Policies are changing at lightning speed, and rightly so, and the constant stream of news and numbers is almost too much. Yet, they show up each shift with a courage that I can't put into words. Talk about resilience. Although I am no longer in a clinical role full time, I am cheering them on from the sidelines… louder than I have ever cheered.
There will come a time, hopefully soon, where we can begin to look back on this and start the healing process. This virus is bigger than anyone of us. But together (yet separate for now), we can cheer our people on. Cheer your people on by being there for them (safely) and making sure they know that when this is all over, we are going to be stronger and better. We all need that reminder.
---
Marisa worked at the Hospital of the University of Pennsylvania on a medical-oncology unit for several years. She then worked as an outpatient infusion nurse in Cherry Hill, NJ, and currently works per diem as a home hospice nurse. She also has her Bachelor's degree in English Literature from the University of Scranton, where she played basketball and made many lifelong friends. Originally from Philadelphia, she now resides in Mt. Ephraim, NJ. She spends her free time either in Cape May, skiing in the Poconos, or spending time with her family and friends- including her dog Peanut.