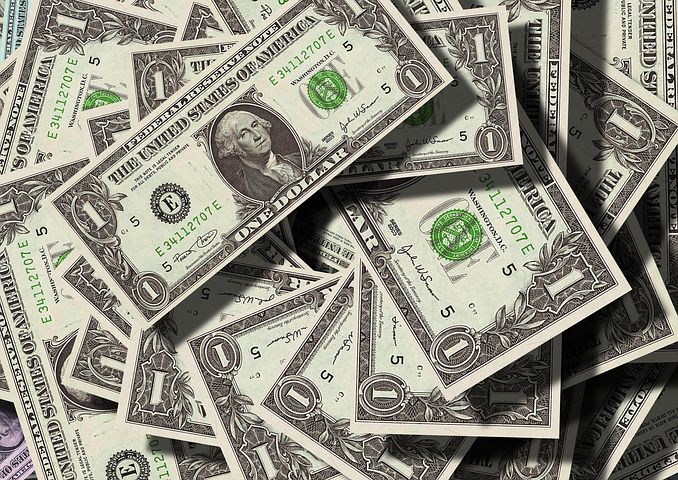 Beginning this week, qualified individuals/families will begin to receive stimulus payments. These payments are included as part of the 2 trillion dollar stimulus bill passed by Congress a few weeks ago. Let's unpack more about these payments.
Who will be getting a stimulus payment?
Individuals who made less than $75,000 and couples who made less than $150,000 will receive a one-time direct deposit of $1200 for individuals and $2400 for couples.
Individuals who made between $75,001 and $99,999 and couples who made $150,000-$198,000 will also receive a payment, but this money is reduced based on reported income.

This income is based on your tax returns. If you haven't filed for 2019 yet (this filing deadline was extended to July 15, 2020), your income will be based on your 2018 income. To find out your reported income, look at line 8b of your last filed tax return.

Those with dependent children under the age of 17 will also receive $500 per child.
Immigrants who have a valid social security number and green cards/work visas will most likely be eligible for a stimulus payment.
Railroad retirement beneficiaries.
Seniors and disabled adults who receive Social Security, Social Security Disability Insurance (SSDI). Even if you didn't file taxes, you will receive a stimulus payment.
Veterans and their families who receive disabled veterans payments, pension or survivors benefits.
Active duty military who meet income requirements outlined above.
Low-income earners and VA benefit/SSI recipients who don't file taxes because their income is less than $12,000 per year—but you will need to do some extra work. You will need to register on the IRS portal as a "non-filer" to provide your personal and income information.
Who isn't getting a stimulus payment?
Individuals who made more than $100,000 and couples who made more than $198,000 will not receive any stimulus payments.
Adolescents and college students over the age of 17 if their parents or anyone else claimed them as a dependent.
Parents won't receive $500 for children over the age of 17.
Other adults who were claimed as dependents by someone else.
Do I need to do anything to get my payment?
If you filed taxes and were set up with direct deposit for your refund, you will receive your stimulus payment by direct deposit. These payments have begun to be dispersed—so be sure to check your bank statements for a deposit.
If you received a paper check in the past from your tax refunds, this is how you will receive your stimulus payment. It is unclear when these checks will be issued or mailed, but the Stimulus Bill states it must be before December 31, 2020.
If you are a "non-filer," you can still receive a payment, you just need to register with the IRS (https://www.irs.gov/coronavirus/non-filers-enter-payment-info-here).
If you did not file taxes and are a Social Security/SSDI recipient and you receive your payments by direct deposit, you will also receive your stimulus payment by direct deposit into your bank account.
Will there be more financial assistance down the road?
This is unclear. It is possible Congress will pass additional bills for financial relief if this crisis continues indefinitely. You can ALWAYS contact your Congressperson/Representatives to advocate for continued individual financial support.
Don't forget, if you are eligible for and have filed for unemployment you will also be receiving $600 per week in addition to your unemployment benefits as part of the CARES Act.
What should I do with my payment?
Think about this carefully. If you have bills to pay, do it-especially your rent/mortgage. 
Use the money to purchase quarantine supplies-food, cleaning supplies, medication co-pays.
Sock it away. We don't know how long this crisis is going to last, or if there will be more assistance made available to individuals/families. If you don't have a nest-egg savings account, maybe this is a good time to start an emergency savings fund.
Don't forget, if you have cancer and are in active treatment, other funds are available to help offset some of your expenses related to COVID-19 quarantine precautions for cancer patients. Learn more about these funds here.
There is no doubt that the economy of our nation, as well as our personal financial well-being, has been rocked by this pandemic. These stimulus payments are a start to help us regain our financial footing. Use the money wisely and remember, we could be social distancing for some time to come.
---
Christina is a clinical oncology social worker who joined the OncoLink team in 2014. Christina blogs about resources available to the cancer community, as well as general information about coping with cancer practically, emotionally, and spiritually. Christina is also an instructor at the Penn School of Social Policy and Practice. In her spare time, she loves to knit and volunteer with her therapy dogs, Linus and Huckleberry. She also loves to travel, cook and is an avid Philly sports fan.