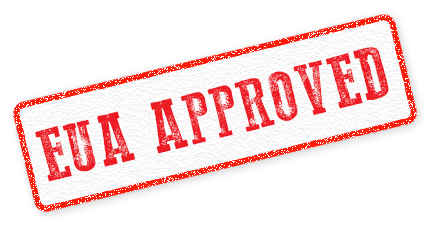 In the United States, before any vaccine can be given, it must be approved by the FDA (Food and Drug Administration). This process usually takes many years. However, during a public health emergency, such as the current Covid-19 pandemic, the FDA has the option to allow emergency use of experimental drugs, devices, vaccines and other medical products. The FDA can approve these things as long as the benefits are expected to outweigh the risks based on the data that is currently available. This process is known as emergency use authorization (EUA).
How does a vaccine get EUA?
The process to get an EUA is much quicker than the process to receive full FDA approval. That doesn't mean that it isn't carefully evaluated with strict standards and guidelines. The manufacturers of the products must provide data showing the benefits and risks when submitting the EUA application. It is first reviewed by an independent advisory panel of national experts, who provide an expert evaluation and recommendations to the FDA. The FDA then can make a decision regarding an EUA.
There are currently two Covid-19 vaccines that are authorized and recommended for use in the United States.
An EUA is not just for vaccines. An EUA was also issued for the drug Veklury (remdesivir), to be used for the treatment of hospitalized patients with Covid-19.
Will the manufacturers continue to do trials with these vaccines?
The FDA expects these companies to continue clinical trials to gather additional safety and effectiveness information under the EUA with a goal of seeking full FDA approval. This requires at least six months of data collection and inspections of manufacturing sites. After this, the FDA can decide to grant full approval. In addition, the FDA can revise or revoke EUAs at any time as new data becomes available or as needs change during the public health emergency.
What other vaccines are being studied?
There are several other Covid-19 vaccines currently in development. The current authorized vaccines use a technology called mRNA for the vaccine. There are other vaccines in trials that are being developed using different technology.
One type of vaccine that several companies are studying are viral vector vaccines. This type of vaccine uses a harmless virus to deliver a piece of genetic code to the body's cells. This tells the cells to create a protein on their surface that mimics Covid-19. Our body's immune system recognizes that this doesn't belong there and begins making antibodies against it. If we are infected with the Covid-19 virus in the future, our body will know how to attack it and protect us from infection.
There are still many things that we need and want to learn about COVID-19 vaccines. Research is ongoing and hopefully will guide things like prevention and treatment development.
Stay tuned next week as we explore topics such as ethics and vaccine distribution.
For more information on the EUA process visit:
Emergency Use Authorization for Vaccines Explained
FDA Vaccine FactsEmergency Use Authorization of Covid Vaccines – Safety and Efficacy Follow-up Considerations
---
Courtney is a Radiation Therapist at Penn Medicine in the Department of Radiation Oncology. She completed her Bachelor's Degree in Radiation Therapy from Indiana University, and received her Master's Degree in Public Health with concentrations in Health Management and Policy and Health Education and Promotion from Benedictine University. She has fourteen years of experience in radiation therapy, which includes an expertise in proton therapy and pediatrics. Courtney has worked with OncoLink since 2014, but joined part-time in 2020 as a Global Education Coordinator and is currently developing virtual reality training modules that have been used to train radiation therapists both domestically and internationally.