May is Mental Health Awareness Month. Over the next few weeks, OncoLink will feature blogs about common mental health challenges faced by cancer patients, caregivers, and healthcare professionals.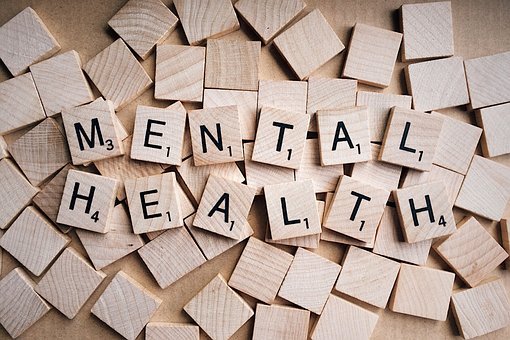 Please remember, if you are in crisis, help is available.
National Suicide Prevention Lifeline 800-273-8255
National Alliance on Mental Health (NAMI) Helpline 800-950-6264
---
How are you doing?
No, really.
It's been a year.
Pandemic. Politics. Racism.
What's that you say? Cancer, too?
So many balls in the air. I know I have struggled. Sometimes I'm still struggling.
I'm sad. Worried. Nervous. Alone. Hopeful. Hopeless. Optimistic. Pessimistic. There are a lot of emotions and feelings and thoughts under this giant mental health umbrella. And you know what, it is OK to talk about these things too!
So, how do you cope with all of these things in your head?
This is the million dollar question. Because, like cancer treatment, treating mental health issues isn't one size fits all. What works for me, may not work for you. We have to try out different things—maybe its medication, therapy, exercise, meditation, hobbies, acupuncture, volunteer work—or a combination of it all. But we are worth this work.
It's never too late to ask for help; to make change; to FEEL BETTER. You deserve it.
So, what will you do to feel better and live better-body, soul, and mind?
---
Christina is a clinical oncology social worker and Oncolink's Psychosocial Content Editor. Christina is also an instructor and field liaison at the University of Pennsylvania School of Social Policy and Practice. Christina focuses her clinical practice on biopsychosocial care of cancer patients and their caregivers, financial toxicity, animal-assisted interventions/therapy, and distress management. She is the social work facilitator of the Philadelphia Multiple Myeloma Networking Group and serves on the Board of Oncology Social Work Certification. Christina also has a Masters in Bioethics and specializes her work in this field on the intersection of technology, social media, ethics, and healthcare. Christina loves to volunteer in cancer settings with her certified therapy dogs, Linus and Huckleberry (and Eugene in training). In her spare time, she loves to travel, watch her beloved Philly sports teams, knit, and spend time outdoors with her pups and friends.