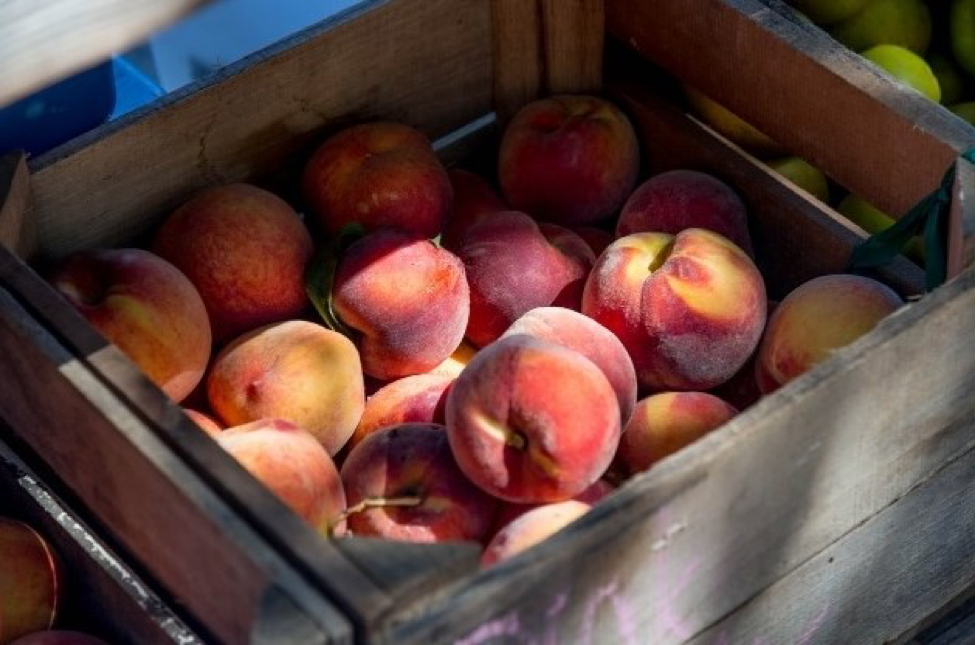 From Blossoms
From blossoms comes
this brown paper bag of peaches
we bought from the boy
at the bend in the road
where we turned toward the signs painted Peaches.
From laden boughs, from hands,
from sweet fellowship in the bins,
comes nectar at the roadside,
succulent peaches we devour, dusty skin and all,
comes the familiar dust of summer
dust we eat.
– Li-Young Lee
This poem reminds me of every August of my life when peaches were at every farm market and then at our family events. I love whole peaches, cut up peaches in a bowl, Cheerios with peaches, peaches on ice cream and waffles, and in shortcake with whipped cream. I can't say no to a homemade peach milkshake.
Recently I watched a YouTube video from Bon Appetit featuring a surprisingly easy and delicious strawberry shortcake recipe. Of course, when I made this shortcake, I substituted peaches for the topping. It's a simple recipe as the ingredients are easy to find and pulling the shortcake together is a tactile experience. My family loved it, and I hope you will, too!
SHORTCAKE RECIPE: https://www.bonappetit.com/recipe/basically-strawberry-shortcakes
---
Marylou Osterman is the coordinator at the Abramson Cancer Center at Pennsylvania Hospital.  She assists patients, staff, and care partners to provide information about programs and services which are available at the Cancer Center and in the community.