As Breast Cancer Awareness Month comes to an end, you might be noticing a few different feelings. You might be thrilled that each year, the entire month of October is dedicated to educating, fundraising, and advocating for all things breast cancer. You might feel empowered and inspired by the work you and your community have done to contribute to these important efforts. Or…you might be feeling sick and tired of "Pinktober" and praying for the sweet release of November 1st.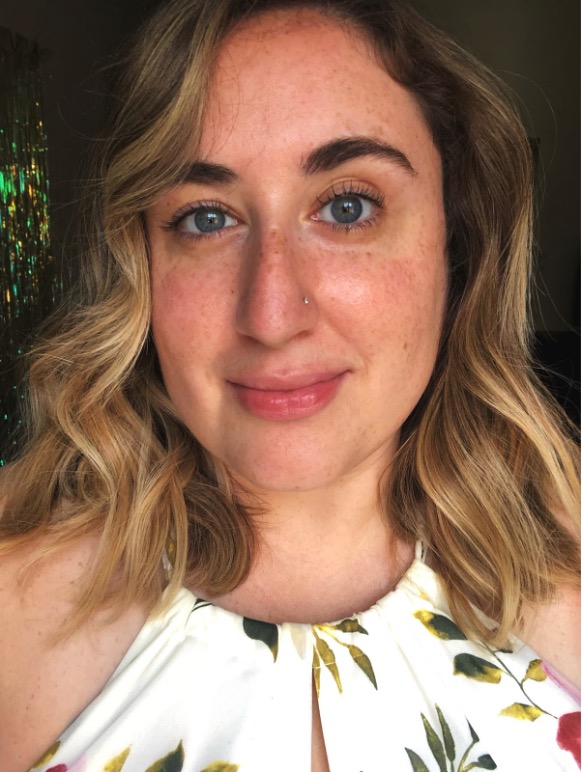 One thing is for sure: if you or your loved one is living with breast cancer, Breast Cancer Awareness Month can trigger some heavy emotions. As a breast cancer social worker, I've been privileged to have patients share with me all of the feelings, beliefs, stories, challenges, and ideas that Breast Cancer Awareness Month brings with it. In a recent metastatic breast cancer support group I co-facilitated, participants spoke about the simultaneous joy and frustration that October brings them. One thing they all agreed on is that having an arsenal of support and resources year-round – not just during Breast Cancer Awareness month – is absolutely essential.
I want to share with you a few tips on how to surround yourself with the support and resources you (or your loved one) should know about while navigating breast cancer. These tips come directly from speaking with my patients and learning what has been most helpful to them in navigating their cancer.
Talk to Your Social Worker
The very best tip I can offer to people navigating breast cancer (and their loved ones) is to always communicate your needs. Your cancer will not only challenge you mentally and physically, but in ways, you may have never anticipated. Some people struggle with their faith or spirituality. Others have trouble at work or talking to their family and friends. And others experience uncomfortable symptoms or treatment side effects. The only way to address the challenges you or your loved one might be facing is to tell someone. Your social worker will always be on your team, ready to help you solve problems, communicate with other members of your care team, and listen attentively when you're feeling overwhelmed, frustrated, or just plain tired. You are your own best advocate, and that advocacy starts with speaking up. Even if the problem you're facing seems too complex, allow your social worker, case manager, nurse navigator, or whomever you trust with your care to help you find solutions. We're more creative and innovate than you might think.
Seek Out Support and Resources
Social workers have access to a wealth of patient resources and support, and we are always happy to talk about them with you. From mental health care within your health system and in the community, to low-cost or free transportation and food delivery services, to co-pay and prescription payment assistance, to legal aid and help with housing, social workers are basically a walking resource Rolodex at your disposal! At the cancer center where I work, we do our best to attend to all aspects of patient care. So patients are often surprised when I call them to check in on how they're doing emotionally, and I end up providing information and resources for things they never thought I could help with. One patient needed help paying her car note – we got it paid. Another patient was looking for a new therapist and wanted to explore taking an antidepressant – we found those services for her, affordable and close to home. And another patient, uninsured and overdue for a mammogram, was able to receive her screening free of charge through our state program for uninsured women. If you need help with something, whether directly related to your cancer care or not, you have nothing to lose by asking your social worker what your options are.
Connect with Your Community
If I were to name all of the excellent organizations that help people with breast cancer (and all types of cancer) connect with each other and create community, this blog post would be far too long to keep your attention. But I want to share a few that I believe are well worth your time: Cancer Support Community, Living Beyond Breast Cancer, and Unite for Her are just some of the many wonderful organizations that I recommend to patients every single day. From general information to virtual (and sometimes in-person) support groups and activities, to financial assistance and navigation, and even access to complementary integrative therapies in your area, it is vital that breast cancer patients familiarize themselves with all the fantastic opportunities to listen, learn, and connect. Connecting with even one person who understands what you're going through can make an often lonely, isolating journey much more comforting and unifying. 
Moral of the story?
You are living with an illness you never asked for and could not prepare for. You've weathered the storm for this long, and you reading this post means you already have found the materials to construct a safe shelter. Sometimes just asking for help is the heaviest stone to lift when building your fort of support, but once you find the strength within you to pick it up and lay that foundation, you'll be protected from any storm to come. 
---
Joslyn Trovati, MSW, LSW is an oncology social worker in the Sidney Kimmel Cancer Center at Thomas Jefferson University Hospital in Philadelphia, PA, where she works with breast cancer patients. Joslyn attended the University of Pennsylvania School of Social Policy and Practice, where she earned her Master of Social Work with concentrations in health care and geriatric social work. In her free time, Joslyn enjoys exploring Philly's vibrant restaurant scene, going on weekend adventures with her partner, and taking way too many photos of her cat.