Welcome to our newest blog series, "Five Questions With…" In this series, we will highlight the unsung heroes that make healthcare work. From guest services to the phlebotomist, the pet therapy volunteer, and the environmental services workers. These individuals enhance our experiences when we are getting care and highlight human connection and support. Thank you for all you do!
Today, we feature Michele Kim. Michele has been a Medical Physicist at Penn Medicine for nearly 2 years.
---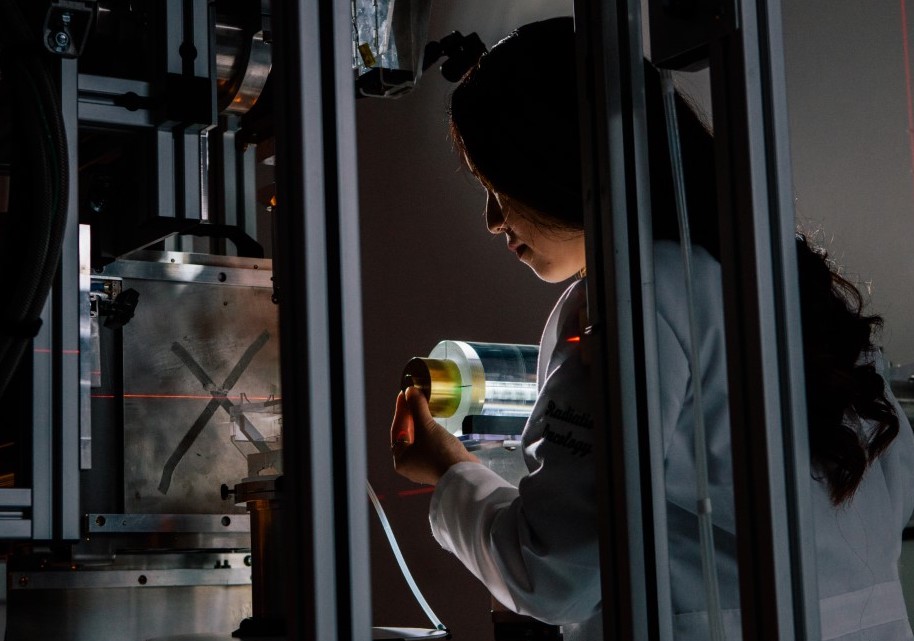 Tell us more about what you do to support patients.
As a physicist, my role is to ensure that the radiation therapy machines are delivering the correct dose, all their accessories are functioning properly, and to check that each radiation treatment plan is the safest and best plan possible. The physicists' job is to make sure that the radiation is delivered safely and correctly.
What is the most challenging part of your job?
Sometimes it is challenging to find time for all of the things I have to do and want to do! My job is multifaceted – there's clinical work, teaching, and research. Clinical work is extremely fulfilling, and I love feeling that I have an important role in the treatment care path for patients. But I also love teaching medical physics residents and graduate students, and I love doing research into the latest technological developments in radiation therapy. Finding the time to do it all is definitely the most challenging aspect of my job.
What is the thing you love the most about your job?
I love the team that I work with! Everyone in our department is dedicated to the work that they do, and they make the challenging days worth the effort. I also love hearing about patients completing treatments successfully and having positive outcomes! It puts our day-to-day into context.
If someone was applying for a similar position, what would you tell them about the work?
It is important to pay attention to the details in our role as medical physicists. The work can get difficult, but I think my best advice for future medical physicists is to find a team of people you actually enjoy working with.
What is a job accomplishment that you are proud of?
I am proud that I am a member of the very highly accomplished FLASH research team! We are the first to publish work on proton FLASH radiotherapy, and we have obtained a large NIH grant to support our work for 5 years. We have assembled quite the team of experts to investigate translational studies that will enable FLASH radiation to enter the clinic and potentially be another tool to treat patients. Our research work is extremely fulfilling and unique, and I am proud to be a part of this group.
---
Do you want to nominate a staff member, volunteer, co-worker, or friend for us to feature in "Five Questions With…" Go to oncolink.org/feedback and let us know!