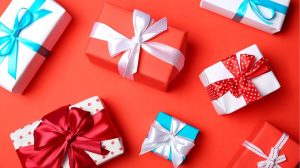 The holidays can be very stressful – particularly when you are already dealing with a cancer diagnosis or are the caregiver for someone with cancer. Perhaps you know someone in such a situation. Whether they are a family member, good friend, or just the woman down the street you always pass when walking the dog, you may be thinking about their struggles this holiday season and want to show them you care. I encourage you to think outside the box of chocolates.
In my years of caring for and talking to people with cancer, I have never heard "so-and-so gave me the nicest box of chocolates." What they do remember is the kind – and often free – gestures from people, no matter the time of year. A card with a kind note; a meal left on the front steps while they were at treatment; leaves raked when they just couldn't do it themselves. Be the holiday helper who shops for and wraps all the kid's gifts or decorates the house when the person has no energy to do it (remember to come back and un-decorate!). Deliver a holiday meal or invite them to yours.
You don't need to spend money to show someone you care. Simple gestures can be so helpful – walking their dog, taking out the trash cans on trash day, calling when you are going to the store and offering to pick up some items. A "gift" of your time and energy goes a long way to making someone feel cared about and special.
Have I got you thinking? Need more ideas? The OncoLink Holiday Survival guide has many more ideas for special gifts and shares survivors' memorable gift stories.
---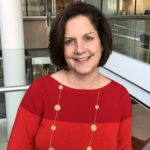 About the author: Carolyn Vachani is an oncology advanced practice nurse and the Managing Editor at OncoLink. She has worked in many areas of oncology including BMT, clinical research, radiation therapy, and staff development. She serves as the project leader in the development and maintenance of the OncoLife Survivorship Care Plan and has a strong interest in oncology survivorship care. She enjoys discussing just about any cancer topic, as well as gardening, cooking, and, of course, her sons.