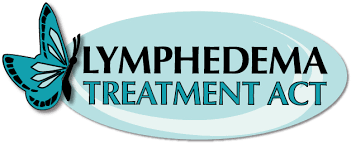 The beginning of 2023 has brought exciting news for the lymphedema community. The Lymphedema Treatment Act (LTA), first introduced as a bill in Congress in 2010, was finally passed into law on December 23, 2022. This landmark legislation will result in Medicare coverage for lymphedema compression supplies starting January 1, 2024.
Why is the LTA so important?
Approximately 3 million Americans suffer from lymphedema, swelling of a body part due to an impairment in the body's lymphatic system. A core part of effective lymphedema treatment is the use of properly fitting compression garments on the affected area. These garments are typically used daily and must be replaced roughly every 3-6 months.
Some people may need a compression sleeve and a glove to cover an arm and hand. Others may need compression to fit their pelvis and both of their legs. Proper use of compression garments and related supplies can prevent lymphedema from getting worse and decrease infections and wound development.
Cost is a barrier to getting compression garments
Standard-fit and custom-fit compression garments can cost hundreds of dollars. This makes it difficult for many people to adhere to the most basic components of treatment. Medicare currently does not cover the cost of compression treatment supplies for lymphedema, and many private insurance plans follow these Medicare coverage guidelines. As a physician who cares for people with lymphedema, it is frustrating to see how so many of my patients are motivated to manage their lymphedema yet aren't able to afford the cost of treatment.
What is the LTA?
Because of this widespread coverage issue, the Lymphedema Treatment Act (LTA) was born. It was first introduced into Congress in 2010 by Congressman Larry Kissell of North Carolina. The bill proposed to provide Medicare coverage of prescribed medical compression garments for lymphedema, reduce total healthcare costs associated with lymphedema, and align Medicare coverage with existing Federal precedent established by Tricare, Veterans Affairs, and Federal BCBS. Each year, the bill has gained more and more support in Congress, with substantial advocacy work from groups such as the Lymphedema Advocacy Group and support from individuals and associations such as the American Cancer Society, the American Academy of Physical Medicine and Rehabilitation, and the American Physical Therapy Association.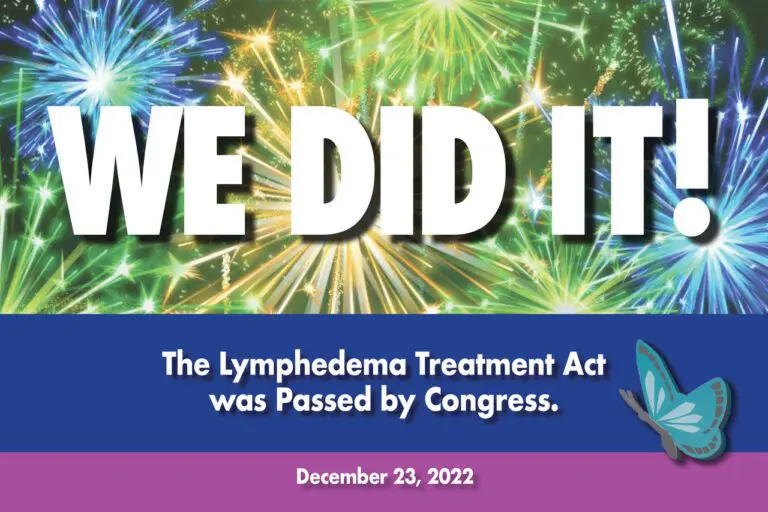 Twelve years later, the LTA finally passed as part of the Consolidated Appropriation Act of 2023. Beginning January 1, 2024, Medicare beneficiaries with a diagnosis of lymphedema will qualify for coverage of compression supplies, both standard, and custom. Because private insurances typically follow Medicare guidelines, it is expected that this change will result in more private insurance plans also covering compression supplies. This is an exciting shift in lymphedema care, and I am hopeful that this will finally allow so many people to receive the care they need to manage their disease process.
The work is not done – advocacy groups and stakeholder groups will now work with the Centers for Medicare and Medicaid to successfully execute this landmark law.
Stay up to date!
To stay up to date on new information about the LTA and/or to offer support, you can visit the Lymphedema Advocacy Group website (https://lymphedematreatmentact.org/). There is also an extensive Frequently Asked Questions document on the site that is periodically updated and can answer many questions related to coverage and reimbursement of supplies for people with lymphedema (https://lymphedematreatmentact.org/wp-content/uploads/2023/01/FAQ-Document-for-the-Lymphedema-Treatment-Act-1.11.23.pdf).
---
About the author: Jasmine Zheng, MD is the Director of Cancer Rehabilitation at Penn Medicine. Dr. Zheng is interested in clinical and research efforts to improve the patient experience throughout the cancer care continuum and to leverage rehabilitation to improve functionality and survivorship. She is a member of the Cancer Rehabilitation Physician Consortium of the American Academy of Physical Medicine and Rehabilitation, a group focused on expanding and evolving cancer rehabilitation services, research, and education.