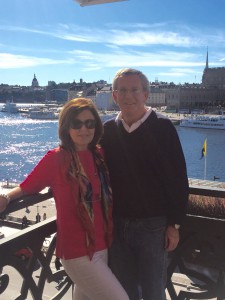 It's been a long time. I have had so much going on in my life that cancer was put at the end of my list, which is not a bad thing. However the time comes when the thought of it starts creeping back up and that annual time is upon me. I should mention that I have had a few more scans than usual since 2016. (There were some areas of what we now know were inflammation and mucoid impactions that the doctors felt were best to monitor closely.) As of my last scan, all results were very stable and not worrisome, but that was my last scan. You are only as good as your last scan.
On the up side, "closely monitored" translates into catching early. On the downside, you have something that needs to be monitored. However, in this day and age of monumental developments in lung cancer treatment, I know it is a very good thing. I just wish it felt like a good thing. No matter how many days, months or years go by it still comes back to the next scan.
All these years later I have gotten to the point where I am able to rest on the laurels of my last scan until about a one month before my next scan. I guess it's different for everyone. It would depend on how far apart your scans are and how you physically feel during that in-between time and more importantly, how much time has gone by since your diagnosis.
All I know is that while we are all at different points of dealing with cancer, and different time frames since diagnosis, we are all the same before that next scan. Even knowing all that, we have to try and remember that there are many "tools in the arsenal" of treatment options now that didn't exist before. The treatments and technology have made leaps and bounds in the last few years, the likes of which the lung cancer world has never seen happen so quickly. The hard part is translating all of that into your psyche while you are being "closely monitored" right before the next scan.
---
Donna-Lee is a long-time lung cancer survivor, mom, and advocate in the lung cancer community.