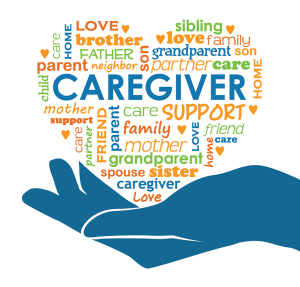 If you spend any time talking to someone going through cancer treatment (or treatment for any serious illness really), they will likely comment on the doctors and nurses caring for them and the kindness of friends and family. Some may mention their primary caregiver, but many forget to publically acknowledge these heroes of cancer care. So, allow me.
Most caregivers don't ask to be given the job; it is a path they start down out of necessity. The stand quietly behind their "patient" when the initial diagnosis comes into their lives, providing emotional support, when they likely need it themselves. They put on a smile, even on the days when they are crying inside. They bear witness to their loved one's suffering to the point that they feel it themselves. Even the most reserved find the tiger in them to fight for their loved one's needs. They learn a new language (medical-ese), drive to new places, learn new tasks, and leave their comfort zone daily, without a second thought.
They stand in the background when cards, gifts and visitors arrive for the patient, never expecting to be acknowledged. They see and hear the patient at their worst, taking the brunt of bad days and bad moods. They hear the patient telling visitors and callers that they are doing great, unintentionally saving all their complaints for the caregiver.
All this leads to what professionals call "compassion fatigue." I call it exhausting, mentally and physically.
So, the next time you hear someone ask "what can I do to help my friend with cancer?", tell them to think about what they can do to help the caregiver. Make them a favorite treat, offer to take the patient to an appointment while they take some time for themselves, give them a hug, say thanks for all they are doing, and be an ear to listen to their struggles, without judgment.
And to all the caregivers out there, thank you. You don't hear it enough. Thank you for doing an often thankless job. Your loved one's cancer experience is better for it even if you can't see it in the present. Know your sacrifice is appreciated and won't be forgotten.
---
November is National Family Caregiver Month and while we thank these angels all year long, we want to give them a little extra recognition this month. Learn more about National Family Caregiver Month from the Caregiver Action Network.