On the third Thursday of November each year, the American Cancer Society hosts The Great American Smokeout. This event encourages smokers to use this day as a jumping off point to quit smoking and tobacco use. Tobacco use is the "single largest preventable cause of disease and premature death in the world." (cancer.org) Keep in mind that tobacco use consists of cigarettes, chewing tobacco, cigars, pipes, and hookahs.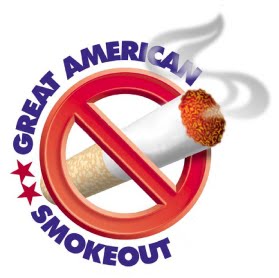 The benefits of quitting smoking are not questionable. Here are a few: 
20 minutes after quitting, your heart rate and blood pressure drop.

 

12 hours after quitting the carbon monoxide level in your blood drops to normal. 

 

2 weeks to 3 months after quitting your circulation improves and your lung function increases.

 

1 year after quitting the excess risk of coronary hear disease is half that of someone who still smokes. Your heart attack risk drops dramatically. 

 

5 years after quitting your risk of cancers of the mouth, throat, esophagus, and bladder is cut in half.  Your risk of stroke can fall to that of a non-smoker after 2-5 years. 

 
Quitting smoking is not easy, but you can do it. It is best to create a plan to determine the best way to quit and to know how to get support when you need it. OncoLink and the American Cancer Society have articles to help you get through this challenging, but ultimately rewarding part of your life. Your body, and the bodies around you, will thank you when you make the move to quit.