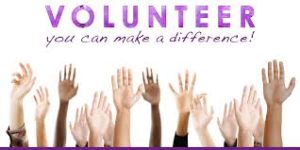 Today is Martin Luther King Jr. day. Unlike others, I'm working today. Some see this as an extra federal holiday and day off. But in recent years, there has been a push to make meaning out of this day in the eyes of Reverend King by making it a national day of service.
When I was watching the morning news, I saw lots of coverage about how to get involved with local activities. Sadly, I didn't see much in the vein of supporting cancer patients and their families. Since we know cancer happens 24/7/365, perhaps we can use this day of service to inspire action in the cancer care community everyday all year.
So I wanted to share some ideas about how to get involved in the cancer care community. Many patients and caregivers ask about how to "give back" after they have completed treatment. Perhaps these can be some ideas for that as well.
Become a volunteer driver
The American Cancer Society's Road to Recovery program matches volunteer drivers to patients who need transportation to their appointments. Drivers are always needed, especially in urban and rural areas. Volunteers do need to go through background checks, and must have their own car, a valid license and insurance. I cannot tell you what a barrier transportation to appointments can be for cancer patients. If you have an extra day a week, this can be a great way to relieve some of the burden on patients and families who are trying to arrange complex treatment schedules. Also, many Veterans Administration Hospitals have volunteer driver programs to help Vets get to their appointments. Vets have cancer too! Again, this can really help these patients get to their healthcare teams and be adherent to their treatment plans. You could also connect with your spiritual community to offer rides to other members to services. You'd be surprised how far a ride can go.
Become a peer support buddy/educator
Your cancer treatment is over and you are now a "survivor." Your experience as a patient/caregiver can help another! There are new patients who are always looking to connect with others who have "walked a mile in their shoes." There are many programs available, both nationally and locally, to match volunteers with patients who have a similar diagnosis. Some ideas: Leukemia and Lymphoma Society's First Connection Program, Cancer Hope Network, Imerman Angels, Lung Cancer Alliance, Colon Cancer Alliance and PanCan. These programs provide volunteer training and will provide that match between you and another patient or caregiver.
Knit/crochet chemo caps/blankets
There is nothing better than a handmade hat or blanket (or even socks!) to keep you warm and cozy while going through treatment. Gather you crafting friends and make some hats or blankets for cancer patients! Word to the wise: connect with a local cancer treatment center BEFORE you start knitting and ask if they have guidelines for hand made donations. Also, think of machine washable, soft materials. A scratchy wool hat, while warm, isn't going to be super comfortable on a bald head. There are lots of great free patterns available on the internet for chemo caps and blankets. Some yarn shops may even give you a discount on supplies for the project, or have a charity knitting group already meeting you could join.
Volunteer at the local Hope Lodge or Ronald McDonald House to make/serve dinner
Gather a group of friends, colleagues, support group members and make dinner for the residents at Hope Lodge or Ronald McDonald House. Contact the locations near you as they schedule these dinners very carefully and have rules to cover dietary needs of their residents.
Join Team in Training or a local Relay for Life Team
Looking to keep up with that New Year's resolution to get active? These programs from the LLS and ACS are great fundraisers for these organizations which also help you to get active and give back. Can't run the 5k? Volunteer at a local walk! I'm taking photographs at a local walk this year. There are lots of volunteer opportunities at these events.
At our hospital, I have had the pleasure of working with a cancer survivor who now volunteers as a clown at the hospital. He visits with patients and helps them to forget their illness for just a moment and laugh. Maybe you have a dog you always wanted to do therapy dog work with. This is another great way to get involved in providing support to patients! Learn more about therapy dog guidelines here. Or maybe you were a musician back in the day. Programs like Musicians on Call provide music therapy visits to patients in hospitals. Volunteer opportunities are available. Think about your own special skills and things you love to do—how can you turn these into volunteer opportunities?
Honestly, there are few limits to what you can do to help cancer patients and their families. Think about your schedule, availability, commitment, interests and passions and find a spot where you can give, not just today, but everyday.
Thanks to Dr. King for inspiring me to live my life in service.