This blog is the third in the series Demystifying Mindfulness." I'm hoping I can help us all understand a little bit more about the practice of mindfulness, how it can be helpful and how we can integrate it into our lives.
---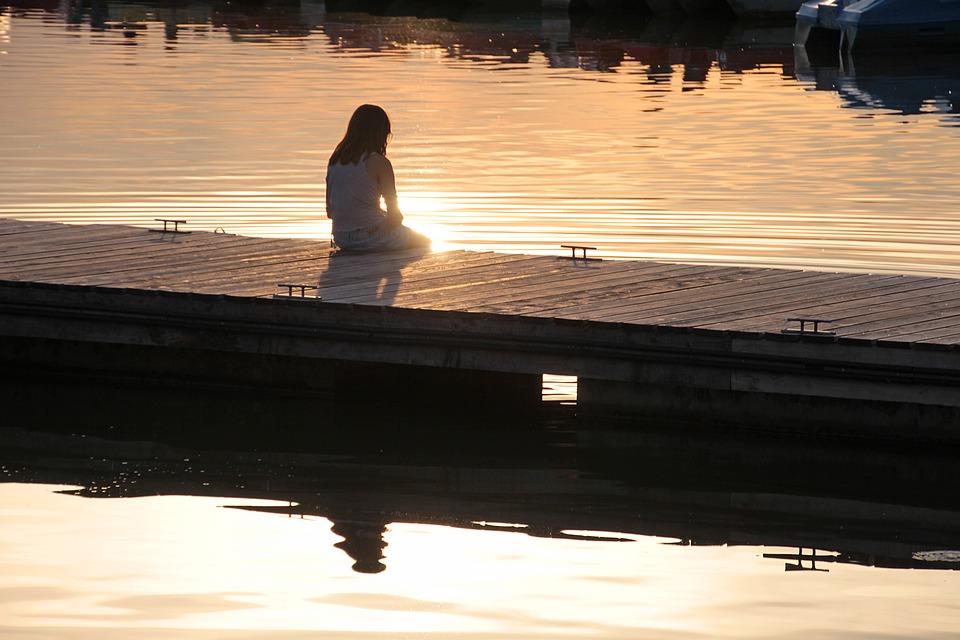 I have been meditating daily for 13 days. I am FAR from an expert.
Meditation is a cornerstone of mindfulness practice. It is defined as "the practice of turning your attention to a single point of reference. It can involve focusing on the breath, on bodily sensations, or on a word or phrase known as a mantra. In other words, meditation means turning your attention away from distracting thoughts and focusing on the present moment (psychologytoday.com)."
Words like reflection, breath, concentration, contemplation, relaxation, calm, peace, clarity and emotion are associated with meditation practice. And meditation has been in the news recently. The young Thai soccer team that was trapped in the cave used meditation to help manage their anxiety and emotions. Their soccer coach had grown up in a monastery where he learned the art of meditation.
I think you need to make a commitment to practice mindfulness for it to be truly impactful. I certainly have had more obvious results (I'd call them benefits) after doing it consistently every day.
So, I made a plan and pact with my neighbor. I asked her to be my meditation partner. For the next two weeks, we would meditate daily, remind each other, encourage each other and share our experiences. Having a partner motivated me and also provided me with some accountability.
The first night was hell on earth. I chose a 5-minute mediation as part of an "evening relaxation" series (the app I am using offers both single meditations and series of linked meditations that last anywhere from 3-30+ days-we will talk more about the apps next week). I thought it would never end. I couldn't stop thinking about other things and then felt myself feeling disappointed that I couldn't even focus for a short period of time. I had extreme doubt about my ability to commit to meditation or of its benefits.
But I stuck with it.
By the fourth night, five minutes was flying by. I actually said to myself, "it's over?" with disappointment.  I learned through practice that I need to have meditation built into my daily routine. For me, I do it at night, after I've brushed my teeth and washed my face, but before I get in bed. I do better sitting in a chair. I take off my watch that buzzes when I get text messages. I put my phone on do not disturb. All of these activities are a part of the process of meditation…and have become meditative themselves. You don't have to be any one place to meditate. You don't need to sit in a certain position. You just need to find a space free of distractions and a position where you can be relaxed yet present in the activity.
I completed the 7-night evening relaxation series! I found myself falling asleep faster after I meditated. I felt as though I had given myself permission to let go of the day, but also to be grateful for it.
Next, I did a three-day grief series. I've been struggling a lot with grief and loss issues since my dog, Finn, died last August. As a social worker with extensive training in grief and bereavement, I was 100% skeptical about this series. I have never used meditation in my grief counseling work.
That may change now. This series gave me permission to feel all the things I was feeling, to affirm that I am "doing the best I can," to recognize what I miss the most about Finn and how my heart is feeling. It also helped me to understand what I need to do to honor Finn's memory.
I cried BIG TIME during the final session when I finally vocalized that "it wasn't my fault." This was such a cathartic release for me.
Holy crap, I'm a believer in meditation.
My neighbor, who has much more experience meditating consistently for 30 day periods, has also found that having an accountability partner has helped her stick with meditation when life gets in the way. She believes strongly in meditation and feels it makes her less anxious, and helps her feel more present and aware. She has struggled with sticking with it for longer periods of time. She has also found that being out of her routine (going out of town or having visitors) has also not allowed her to be as consistent with her practice.
So, we are going to stick with it. I've started a 30 day "gratitude" series. I'll give you updates on our progress as we continue.
Next week, we will give you our reviews of a couple of meditation apps and how we used them as well as some other resources for meditation practice. And guess what, many of them are FREE. So, cost isn't an excuse either.
---
Christina is a clinical oncology social worker who joined the OncoLink team in 2014. Christina blogs about resources available to the cancer community, as well as general information about coping with cancer practically, emotionally, and spiritually. Christina is an avid knitter and spends a great deal of time posting pictures and stories about her three beagles, Linus, Maggie and Huckleberry. She also loves to travel, cook and is an avid Philly sports fan.