Patient education is an integral part of all healthcare providers work. It is an important piece of empowering patients, improving patient/provider relations and improving outcomes. In this blog series, Shayna explores tips for effective patient education and the value this brings to patient care. This blog is part 2 of a 3 part series.
Five Ways Patients Benefit from Education
1. Improved health outcomes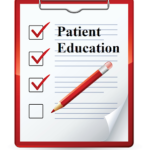 Healthcare outcomes depend on patients' comprehension of their disease and treatment process. Quality education from doctors, nurses, and other providers can improve patient understanding and engagement.
2. Reduced anxiety
Teaching patients the amount of information they want to learn – not too little or too much – can assuage their fears and concerns.
3. More informed decision making
Educating patients gives them the means to make choices about their care and treatment options based on the facts.
4. Increased patient satisfaction
The factors that improve patient satisfaction are patient-centered care, communication, and trust. When staff take the time to educate patients, they are also building a relationship based on these factors.
5. Increased confidence with self-management of symptoms
The literature demonstrates that teaching patients can improve self-efficacy, the belief that one can succeed in particular situations or accomplish specific tasks. Therefore, education can help patients feel confident in managing their own symptoms. One study found that patients who received pre-treatment education handled side effects better than those who did not.
---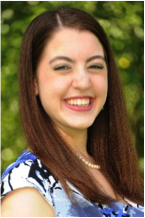 Shayna Jacoby is pursuing a Master of Science in Nursing Administration from the University of Pennsylvania. She is completing her capstone course with OncoLink to learn firsthand about nursing leadership from the OncoLink team. Shayna has a professional interest in patient education and change management as well as a personal interest in art history.