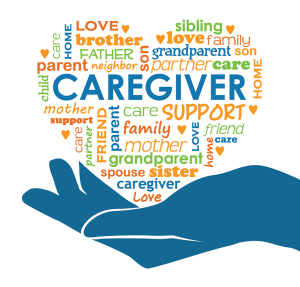 Caregivers are everywhere. They are taking care of the sick, the elderly, their family members, loved ones, neighbors…the list could go on and on. They work a sometimes thankless job and are not always recognized for all that they do. Despite this, they keep doing what they have to do to provide the best care that they can.
November is National Family Caregivers Month, so I think we should take the time to thank the caregivers in our lives. It is estimated that there are 44 million caregivers in the United States. That is a lot of people! I'm going to give you some ideas of how you can say thank you.
Food: Make a caregiver in your life a meal and drop it off at their home. Not a cook? No problem. Order a meal to be delivered to their home. Groceries can also be delivered which saves time from having to run one more errand.
Gift Cards: Does the caregiver in your life have a store where they like to shop? A gift card can give the caregiver a reason to go shopping or order products online to be delivered to the home.
Gas Cards: Caregivers spend time traveling to appointments, running errands, and so forth. You could help them save money by giving them a gift card for a gas station close to home. Some gas stations have convenience stores attached to them which can be great for picking up a snack or drink while driving from place to place.
Time: Have the caregiver make a list of tasks that you can do for them. Maybe its some cleaning, running a few errands, or sitting with the person they care for. This will give the caregiver some time to do something that they would like to do.
Visit: Maybe the caregiver would like a distraction and a brief visit from you would provide that. Bring a meal to share, a book to look at or a bottle of wine. Just don't leave a mess when you leave. Help clean up dirty plates and if you moved any furniture put it back where it was.
Flowers: A vase of pretty flowers can brighten up a person's day and home.
Handwritten Note: A note stating your gratitude is a personal and inexpensive way you can let a caregiver know how much you appreciate what he or she is doing.
Take a few moments and give some thought as to how you can thank the caregivers in your life. And don't just do this in November, make it a part of your life throughout the whole year.