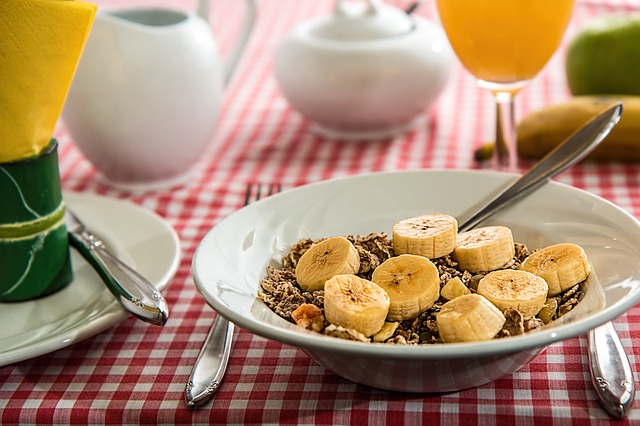 The start of a new year is a great time to start healthy new habits. In this blog, Robin Danowski, MS, RD, LDN, a Registered Dietician, provides tips for kicking off a healthy new year with healthy habits.
---
1. Eat Breakfast
Be sure to start your day with a healthy breakfast that includes lean protein, whole grains, fruits and vegetables. Try making oatmeal with a poached egg and low-fat shredded cheese or blend frozen fruit with Greek yogurt and milk to make a healthy smoothie. Don't feel confined by typical breakfast foods. It is perfectly OK to have a turkey and cheese sandwich on whole wheat bread. If you are feeling adventurous try a cup of fruit with a scoop of quinoa topped with a lite dressing (try combining honey, lime, and basil).
2. Watch Portion Sizes
To maintain a healthy weight, it is important to watch the amount of food that you eat. Portion sizes are getting bigger and bigger, which is contributing to weight gain. Checkout ChooseMyPlate.gov for recommended serving sizes. It may be helpful to get out your measuring cups and see how close your portions are to the recommended serving amount. Use half your plate for fruits and vegetables and the other half for grains and lean protein foods. Don't forget to add a serving of fat-free or low-fat milk or yogurt.
3. Cook More Often
Research shows that people who prepare foods at home tend to be healthier because they consume less sugar and processed foods. Cooking at home can also be less expensive than dining out. Resolve to learn some basic cooking and kitchen skills, like how to dice an onion and cook dried beans. The collection of "Planning and Prep" videos at www.eatright.org/videos will get you started.
4. Eat Fish Twice a Week
According to the American Heart Association, eating two3.5-ounce servings of non-fried fish per week can lower the risk of heart attack and stroke. Fish tends to be high in protein and low in fat, which is an ideal part of a healthy diet. Fish with high amounts of omega-3s have an added bonus of helping to lower triglyceride levels and contribute to fewer fatty deposits that clog arteries. These fish include salmon, tuna, mackerel, lake trout, herring, and sardines. Concerned about mercury levels? No need to panic. Researchers note that mercury levels in fish high on the food chain, such as tuna, are a concern, but mainly for pregnant women and young children. For most of us, the benefits of consuming omega-3s definitely outweigh the risks.
5. Be Active
Regular physical activity has numerous health benefits. Start small by doing an exercise you enjoy for at least 10 minutes at a time. Children and teens should get 60 or more minutes of physical activity per day, and adults should get two hours and 30 minutes per week. Don't feel pressure to run a marathon or become a gym rat. Take a walk after dinner or play a game of catch or basketball. Keep experimenting until you find a physical activity that you enjoy. The most important thing to remember about exercise is to have fun!
---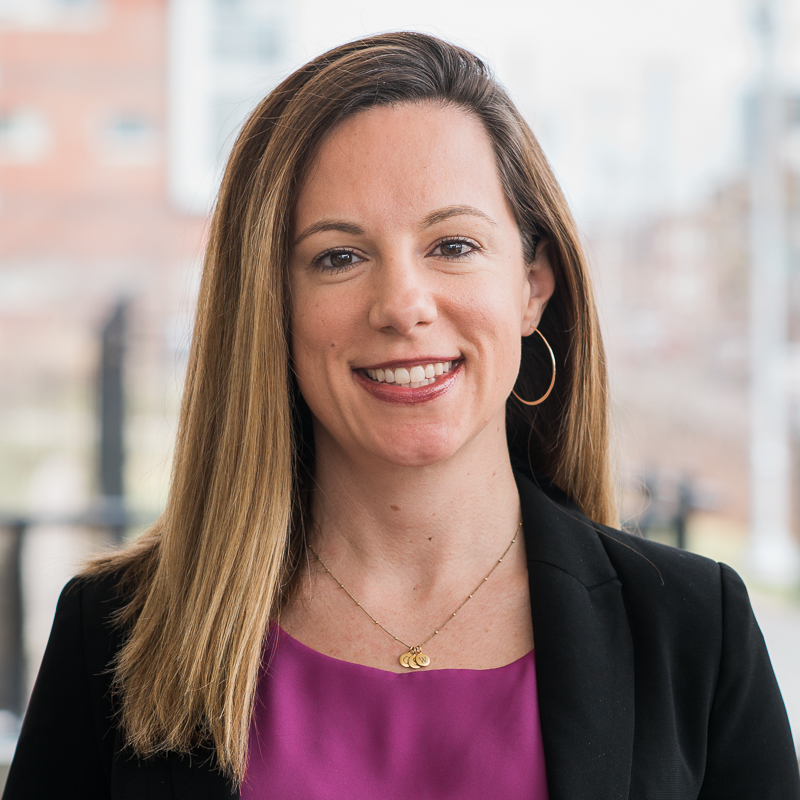 About the author: Robin Danowski, MS, RD, LDN is a Registered Dietitian, Licensed Dietitian Nutritionist, and founder of Main Line Dietetics, a private nutrition counseling practice in the Philadelphia area. Robin believes in a non-diet approach to healthy eating, using evidence-based nutrition to help her clients reach their nutrition goals. Robin has over 15 years of experience as a dietitian in the hospital and outpatient setting and is a Professor of Nutrition at La Salle University. Robin believes in a simple, yet powerful approach to healthy eating:  Small changes lead to big results