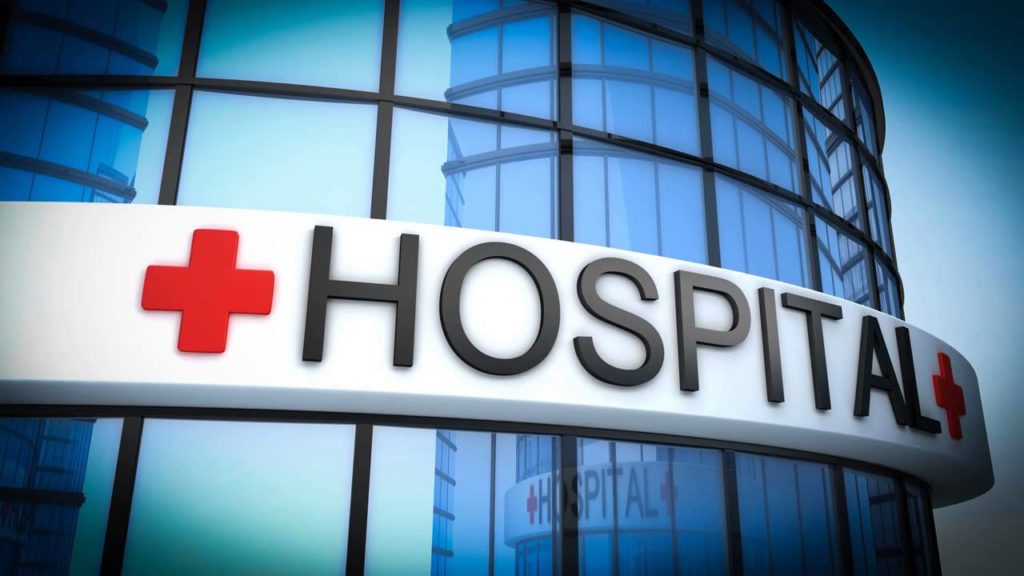 Whether it is a planned or unexpected admission, being in the hospital can be a scary situation. There are a few things you can do before and during your stay that will help keep you safe, while giving you some much needed peace of mind. While you will have nurses, aides, physicians, pharmacists, and many other members of your care team monitoring you, don't forget that you are the most important part of the team. You know your body best. If something doesn't feel right or you have questions, be sure to let your care team know. These tips can help patients and caregivers stay safe:
Medications: It is a good idea to keep an up-to-date list of prescription and over-the-counter medications, vitamins, and supplements that you are taking with you. OncoLink has a handy form that you can use to track your medications. You can also give a copy of this list to an emergency contact person or someone that would be likely to go with you to the hospital or to appointments. Even though your care team may be able to check your chart electronically, not all of your information may be there. Having a copy with you can be helpful.
Allergies: If you have any allergies, make sure your care team knows about them. These can be medication allergies or sensitivities, food allergies, or environmental triggers. An allergy band may be placed on your wrist. This helps pharmacists, nurses, and dietary aides know to confirm your allergies with you and keep you safe.
Falls: One of the most common safety issues in the hospital is falls. Even if you have never fallen and you feel steady, there are a lot of variables in the hospital. It is an unfamiliar room with equipment around you and you may be on medications you do not usually take. Talk with your care team about special precautions and things you can do to keep yourself safe from falling. The most important thing you can do is to ask for help if you feel you need it.
Stay Organized: Keep a notebook close by, or write yourself memos on your phone, for whenever you think of questions or concerns you might have. Oftentimes when your care team stops by, there is a lot going on. It can be difficult to remember what you wanted to ask your team. Having your questions or concerns written down can help you get the answers you were looking for. If you can, have a friend or family member with you. You may also want to keep track of what has happened while you have been in the hospital. OncoLink has forms that you can use to keep track of your treatments, providers and lab results. Most importantly, don't be afraid to ask questions and to seek out the information that you need!
Infections: Infections are a concern for all patients, but especially for oncology patients. Be sure to wash your hands often. If you notice a staff member or visitor hasn't done so, remind them to wash their hands or use sanitizer before coming in your room. Your care team can review all the ways they are keeping you safe from infection. It may be nice to have visitors but ask those who are sick to stay home.
Staying Active: If you are able to, and if your team okays it, try to keep mobile while in the hospital. Talk with your team about what is safe for you—whether it is walking the halls, moving around in your room, or sitting up in bed or in a chair. Movement, when done safely, prevents pressure ulcers, pneumonia, and can help you feel better overall. If you are having trouble getting around you can always ask to be seen by a physical therapist.
Discharge: Leading up to and during discharge, it is important to understand what will happen once you leave the hospital. Your team will keep you updated throughout your stay. You may go home or to a facility with new medications, equipment, oxygen, or surgical wounds. You may require services provided in your home, like physical therapy/occupational therapy and home care nursing. Your team will make sure you have the resources needed to feel safe and cared for once you leave the hospital.
Using these tips can help you and your caregivers remain safe and feel more comfortable while in the hospital. Although it can be a stressful time, being as prepared as possible and taking the time to ask questions will help your care team ensure a safe environment for you.
---
Marisa worked at the Hospital of the University of Pennsylvania on a medical-oncology unit for 4.5 years. She most recently worked as an outpatient infusion nurse in Cherry Hill, NJ, prior to joining the OncoLink team full time! She also has her Bachelor's degree in English Literature from the University of Scranton, where she played basketball and made many lifelong friends. Originally from Philadelphia, she now resides in Mt. Ephraim, NJ. She spends her free time either in Cape May, skiing in the Poconos, or spending time with her family and friends- including her dog Peanut.