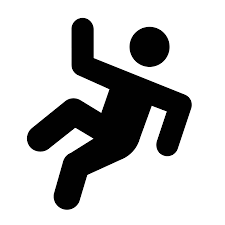 One of the most common safety issues for cancer patients, both in the hospital and at home, is falls. While receiving treatment, side effects from medications can cause lightheadedness, dizziness, and weakness. Some of these effects, such as peripheral neuropathy (numbness/tingling in your hands/feet), fatigue, and deconditioning, can be a concern long after treatment has ended. Cancer itself, depending where it is in the body, can also make you more prone to falls by making you weaker or interfering with the nerves and muscles that help you to keep your balance. We will review some ways to stay safe from falls, both in the hospital and at home.
Avoiding Falls in the Hospital
Even if you have never fallen and you feel steady, there are a lot of variables in the hospital. It is an unfamiliar room with equipment around you and you may be on medications you do not usually take. Follow these precautions to avoid falls:
Ask your nurse or aide if you are considered a "fall risk." If you are, or you think you should be, certain precautions will be followed. At some facilities a "fall risk" band will be placed on your wrist, you will be given non-slip socks, and you may have an alarm activated on your bed or chairs to alert staff if you try to get out of bed without assistance. This is not done to startle or embarrass you, but to keep you safe.
Keep the call bell nearby, within reach at all times. If you need help the call bell will be used to alarm the staff that you are in need of assistance.
If you are given the "okay" to move about and get out of bed on your own, take things slowly. When going from a lying to a sitting or standing position, do so slowly. Sitting or standing too quickly is a common cause of lightheadedness and dizziness, which can lead to falls.
If at any time you feel unsteady, sit back down and use your call bell to ask for help.
When using the commode or toilet, especially at night, put the lights on. There is a call bell in the bathroom if you need assistance or if you feel dizzy or lightheaded.
If you are hooked up to an IV and have to roll the IV pole with you, or if you have equipment you haven't used before (walker, crutches, cane, etc.), practice walking with these with a nurse, aide, or physical therapist. If you don't feel comfortable walking alone with the IV pole or any other equipment, use your call bell to ask for help. Do not try yourself.
Over time, especially while in the hospital, your body may become weaker. If you feel as though you are becoming weak, ask to be seen by a physical therapist. A physical therapist can give you exercises to regain and maintain your strength which will also help prevent falls.
Avoiding Falls at Home
There are some things you can do to lessen the risk of falling at home. If you are unable to do some of these things yourself, be sure to ask a friend or family member for help, or let your care team know. If at any point during or after treatment you feel unsafe at home, let your provider know immediately. The most important thing is for you to feel and remain safe.
Keep your living area free of clutter, especially hallways and stairways. Make sure extension cords and plugs are not in your path.
If you have area or throw rugs, make sure they have a nonslip bottom. If the edges curl, either tape down or remove the rug.
Consider an emergency call device that you can wear at all times.
If at any time you feel unsteady or unable to stand up or walk on your own, call for help. It can help to keep your cell phone or home phone close by in these situations.
Be sure to talk with your provider and pharmacist about any new medications you may be taking, discussing side effects and possible interactions.
Wear shoes or socks with nonslip bottoms.
Consider installing handrails in your house. For your bathroom, you may need handrails in the shower and next to the toilet. You can also use a shower chair or stool to prevent fatigue while washing.
Avoid really hot showers, as this can drop your blood pressure.
If you don't feel safe walking to and from the bathroom, a commode or urinal next to your bed will be helpful.
Keep your house well-lit.
Keep hydrated. Dehydration can cause dizziness and low blood pressure which can lead to falls.
Ask about home health aides or physical therapy if you feel unsafe or unable to do things on your own.
There are many things that can be considered tripping or fall hazards, both in and out of the hospital. Keeping these tips in mind will help keep you from falling. If you do fall at home, however, and you need assistance immediately, call 911. Always tell your care team about any falls or near-falls, even while in the hospital. Even if you don't think the fall caused any damage, your care team should know about it.
---
Marisa worked at the Hospital of the University of Pennsylvania on a medical-oncology unit for 4.5 years. She most recently worked as an outpatient infusion nurse in Cherry Hill, NJ, prior to joining the OncoLink team full time! She also has her Bachelor's degree in English Literature from the University of Scranton, where she played basketball and made many lifelong friends. Originally from Philadelphia, she now resides in Mt. Ephraim, NJ. She spends her free time either in Cape May, skiing in the Poconos, or spending time with her family and friends- including her dog Peanut.