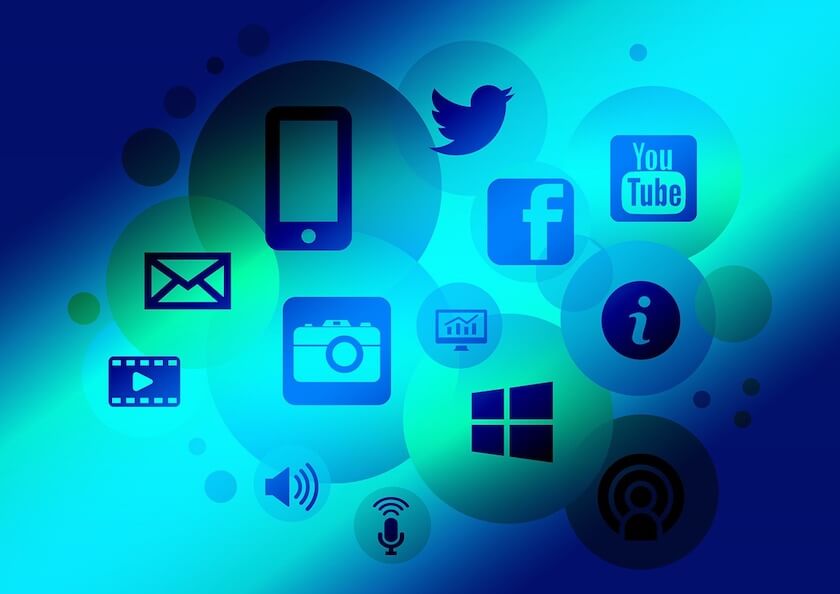 I don't know many people who don't have at least one social media account. Whether it's posting a status update, a photo, shopping, texting or tweeting, individuals are interacting on the internet via social media at alarming rates.
In one minute on the internet in 2019:
1 million people log in to Facebook.
4.5 million videos are viewed on YouTube
347,222 people are scrolling through Instagram
3.8 million Google searches are entered
87,500 people are tweeting
$996,956 is spent online
41.6 million messages are sent via Facebook messenger and WhatsApp
2.1 million "snaps" are created on Snapchat
-Visualcapitalist.com
In. One. Minute.
With all this sharing and posting and shopping, we need to be savvy about protecting our privacy and our well-being, while allowing our internet usage to add to our quality of life.
Here are some tips for smart, safe, savvy social media use:
Assess your online image—what are you putting out there, and where, about yourself?
What social media sites do you engage with?
What do your social media sites say about you?
Who can see this information about you—and are you ok with this?
Before you post

Would I want my family/friends to see this and know this about me?

Would I want a current or future employer to know this about me?

What about volunteer work I do?—what does that say about me and the things I care about?
Managing your online identity
Conduct a google inventory about yourself-know what is out there about you, your activities and affiliations
Prepare your "elevator" speech-Imagine you are in an elevator with someone you don't know that well and they say, "Oh hey I think I saw that photo of you at the Cancer Center on Instagram." How do you respond to that statement? Do you talk about your diagnosis and treatment? Do you acknowledge that you were there? Thinking about this before someone asks you about a social media post can help you be prepared. And yes, it's always okay to say, "must have been someone else who looked like me," and change the subject. In any case, an ounce of preparation is worth being surprised in a job interview or social situation.
Regularly perform a privacy settings check on all social media websites you use. Again, do this at least twice a year or if you receive any notices from websites you interact with about changes to their privacy policies. Also, change your passwords regularly to protect your accounts from being hacked.
Think about the permanency of the internet-It's so easy to put things up on the internet, it's really hard for them to go away permanently. The legacy of what we share and put out in the cyberworld about ourselves is real. Screenshots last forever.
If you are concerned about disclosure of your diagnosis in a public space, but want to remain connected with family/friends, go "under the radar."
The internet and social media have transformed the ways we communicate and live. We can use these tools safely with a little bit of effort to define and maintain our comfort levels with sharing, privacy and sharing financial information online. Do the work and protect yourself and your family. Have you checked your privacy settings this year?
---
Christina is a clinical oncology social worker who joined the OncoLink team in 2014. Christina blogs about resources available to the cancer community, as well as general information about coping with cancer practically, emotionally, and spiritually. Christina is an avid knitter and spends a great deal of time posting pictures and stories about her three beagles, Linus, Maggie and Huckleberry. She also loves to travel, cook and is an avid Philly sports fan.