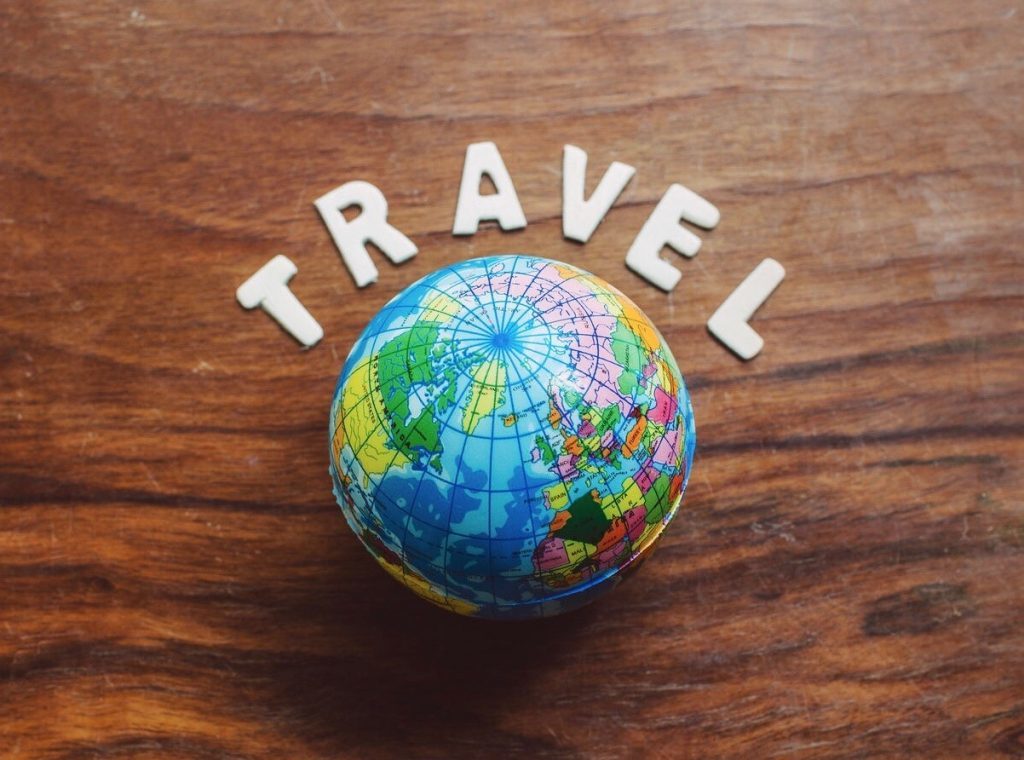 Taking a break when being treated for an illness like cancer can be restorative, relaxing, adventurous and fun. It reminds us that life is about more than visits to our healthcare providers, and tests and treatments. Vacations can promote family closeness and give you an escape from the stress of daily life. Finally, taking a break from cancer validates the notion that you don't need to give up the things you enjoy doing just because you are coping with cancer.
But, it shouldn't be done without proper research and planning to ensure the safety of you and your family. It helps to be prepared for the "what if's" that can happen during trips away from home.
How do you plan for a trip away while coping with illness?
Be realistic about where (destination), when, and for how long you can go away. This includes thinking about how you are going to get there, (can I fly? Can I manage an airport? Do I need special equipment), and your treatment schedule. If you need treatment every 10 days, perhaps plan a short 5-6 day trip.
Do you have any health conditions that may limit HOW you can get there (e.g. air travel-needing oxygen, being at risk for blood clots)?
What about the climate where you are going—altitude, dryness, humidity, cold, heat, even rough seas on a cruise, can all impact how we feel when we are traveling. Add in being ill at your baseline and you may experience more negative effects from the climate. How can you plan to manage these issues (or perhaps avoid destinations that may be a challenge to your health)?
What about expenses – what can I afford? Are there organizations that might provide cancer patients with assistance for trips?
Do I have caregiving needs and who can help me with these while I am away?
Who can help you manage medical issues or crisis while you are away?
Talk to your medical team
Tell them about your plans for taking a trip and enlist their assistance in planning.
You also want to plan for things like taking enough medications with you and safe transportation of medications. Some countries do not allow you to bring in certain medications, like opiates used for pain. Japan doesn't allow for Benedryl doses over 10mg to be brought into the country. Ask a pharmacist or a travel medicine specialist to help you plan for your medications.
Your team can also help you plan treatments around your trip schedule to optimize how well you are feeling during your trip.
Talk to your insurance company
If you need medical care away from home, chances are you will be using an out of network provider. The costs associated with out of network providers can be much higher. You may also be responsible for higher out of network deductibles and co-pays. Investigate with your insurance company BEFORE you go if there are providers at your destination that are in network and/or suggestions they have for maximizing your coverage when you are away from home.
International providers typically do not accept US insurance plans.
Medicare is good in all 50 states, but not overseas. If you have Medicare, you may want to investigate travel insurance coverage options.
Medicaid is typically only good in the state you live in. If you are out of state, and have Medicaid, you may have no coverage other than in the case of an emergency.
Gather your medical records
Use a tool like Oncopilot and organize information including a complete list of all contacts on your healthcare team, prescribed medications, treatments you have received as well as recent/baseline laboratory results.
Save this information digitally in the "cloud," Dropbox, Google docs, or on your phone/tablet. Be sure someone who is traveling with you knows where this information is and how to access it.
Give this information to someone who is NOT traveling with you too—as well as a copy of your itinerary and where you will be staying.
Prepare your travel health kit
This kit gives you the tools you need to manage conditions you already have and treat a flare up or exacerbation of these conditions. This includes things like wound care supplies, tube feed supplies, flushes, syringes, a sharps container for disposal, ostomy supplies, trach supplies.
Your social worker/navigator can also help identify local equipment companies that are contracted with your insurance company should you have an emergency need while you are away.
Also include in your kit all your prescription medications as well as medications for pain/fever, upset stomach, diarrhea, allergies, cold, and motion sickness. We recommend keeping these medications in their original containers, not a pillbox.
You also need a good first aid kit—because accidents and injuries DO happen. Pre-assembled kits are available at drug stores, amazon.com and REI. Remember to think about your destination when preparing your kit. When I traveled to the Grand Canyon, I was not prepared for the dry climate. The thing I needed most was saline nasal spray because my nose was so dry and irritated!
Always pack sunscreen and aloe or some other product that can help if you do get that sunburn. On another trip to Mexico, despite using a ton of sunscreen, I had a sunburn! I had to buy Aloe in Mexico and of course it was marked up to $25. Plan ahead and take it with you.
Don't forget antiseptic wipes and antibacterial, alcohol based hand cleaner. Recently on a trip out west, the toilets were latrines with no running water and empty dispensers of alcohol based hand cleaner available to clean up afterwards. I was glad I had some in the car!
Insect repellent can also really come in handy on trips. I recommend single use wipes as they are really easy to pack.
Blisters can really put a cringe in any trip. Be sure to pack Band-Aids and moleskin to help protect your feet so you can enjoy all that sightseeing.
Other helpful items to include: an extra pair of contacts/glasses, water purification tablets, sunglasses, and hats.
You may also want to get a medic alert bracelet/pendant to wear.
Keep contact information accessible
Include:

Family contact who is NOT traveling with you

Itinerary including where you are staying

Medical insurance information

Copy of passport (if traveling abroad)

Copy of ID, insurance cards and any travel insurance information

Local (destination) hospitals, clinics, providers

Embassy/consulate in destination country

Bring a copy of all of this with you and leave a copy with someone who is not traveling with you.
Think CAREFULLY about travel insurance
Trip cancellation insurance is different that supplement travel medical insurance.
Trip cancellation insurance can reimburse you for trips you aren't able to take due to medical/family emergencies.
Many travel medical insurance policies strictly do not cover pre-existing conditions.
Read the fine print before buying any policy!
Medical evacuation, in the case of an emergency, can be extremely expensive. You may want to consider additional coverage for this.
All of this preparation will help you be able to relax and enjoy your break.
Know that the planning you do in advance will help you enjoy your trip and cope with any hiccups along the way.
Remember to take pictures, journal about activities, blog, post to social networks—share your trip if you are so inclined—or don't!
Be aware of your own limitations when planning activities that may involve a great deal of physical activity (walking/hiking, surfing, boating) – vacations should also include naps and rest!
---
Christina is a clinical oncology social worker who joined the OncoLink team in 2014. Christina blogs about resources available to the cancer community, as well as general information about coping with cancer practically, emotionally, and spiritually. Christina is an avid knitter and spends a great deal of time posting pictures and stories about her three beagles, Linus, Maggie and Huckleberry. She also loves to travel, cook and is an avid Philly sports fan.