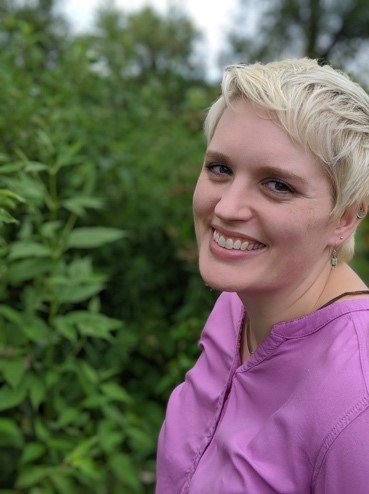 It is undeniable that having a child with cancer is one of the hardest experiences parents endure. Families are miraculous systems, shifting, bending, and working themselves into the most incredible yoga poses to adjust to these situations. As a part of this yoga dance, siblings find themselves outside of their regular routine, and often on the outside of what's really going on.
A research study found that children of a parent with cancer experienced more distress than pediatric cancer patients1. At first take, this seems surprising. Doesn't it seem that children facing a life-threatening disease should be the ones in most distress? When kids are kept on the outside–left feeling like they do not know exactly what is happening or the whole truth of a situation–they feel more anxious than the children who are the patients (or the insiders).
I believe most siblings find themselves in this group of outsiders. Though they may be exposed to a great deal of intimate details regarding their sibling with cancer, they are often sheltered by well-meaning parents who are trying to spare them any unnecessary burden, sadness or worry. How do we help these kids feel more included, while also maintaining appropriate boundaries and room for them to maintain a normal semblance childhood?
Create an inner circle of support.
While parents are away at clinic visits and especially during extended hospital stays, siblings need surrogate caregivers who are familiar, safe, and supportive. This inner circle should be small–often 2-4 people who can act as loving parents in the parents' absence. Often these are grandparents, aunts, uncles, or other close family or friends of the family. The goal is to keep disruption at a minimum, and safety/sense of trust at a maximum. Communication is key; it might be a challenge to keep everyone on the same page and keep routines, rules and expectations consistent. Families should find what works for them, utilizing communication tools such as group texts, communal websites (ex: MyLifeLine , Lotsa Helping Hands , Caring Bridge , a shared notebook, online shared document, or weekly phone or in-person meetings to stay as connected as possible.
Creating an inner circle denotes additional circles of support. Offers from friends, extended family, neighbors, co-workers, and the parents of children's friends can be organized to help take responsibility off the plates of those in the inner circle. Meal trains, rides to school or after-school activities, dog-walking, grocery shopping, and play dates/sleepovers are great ways to enlist the help these people truly want to give. If there are multiple siblings in the family, they each might have their own "go-to" person for advice or support during challenging times. A beloved coach, teacher, or counselor might not be in the Inner Circle, so help each child identify who they can approach if they need some 1-1 time to talk.
Educate children about what cancer is, and what it is NOT.
Parents will likely spend a great deal of time learning new medical terms and researching about their child's cancer. Siblings might want to know some of this. And maybe not. But it is vital to cover the basics. Regardless of age, children should be told that cancer is NOT contagious–they will not "catch" it from their brother or sister. Also, nothing they said or did caused their sibling to get cancer. It's amazing how many children believe this misconception. Find children's books at a local library or bookstore that teach them about cancer, treatment, and side effects. Knowing what to expect gives them a sense of power and security.
Maintain routines and expectations.
As mentioned above, kids thrive within boundaries and consistency. While parents might want to ease up during a tough time, such a gesture may back-fire, causing children to worry why mom or dad "doesn't care". Knowing what to expect in a daily routine–having a schedule, chores, homework–is part of a healthy childhood. A sibling's cancer diagnosis will certainly shift a daily routine, requiring some flexibility on everyone's part. But in general, try to stick to what everyone knows.
Carve out special time for each child.
When parents' attention is required for the acute or chronic needs of a child with cancer, siblings may feel forgotten. Parents may not have much time or energy left in a day, but even a few minutes of deep, authentic connection with a child goes a long way. Questions like, "What's one thing you did today you are happy about?" or "What's the silliest thing that happened to you today?" can bring out the best in kids. Conversation starter games like Tabletopics, Chat Pack or Our Moments are great to keep on hand. If no one is in the mood for talking, play a game of catch. Color together. Watch the sunset. Anything that reminds kids that you are still there thinking about them, engaged in their interests, and loving them.
Just as it's important to spend special 1-1 time with kids, also make time to connect as a family. This will include updates about the child with cancer and discussions about how everyone is feeling, but also lots of non-cancer time. Sometimes families feel like cancer has taken over their life, and becomes the focus of every waking, sleeping, and trying-to-sleep moment. The health of each individual–from the child with cancer to parents to siblings–will benefit from laughter, silliness and affection,
Create new routines.
Yes, maintaining routines is essential for kids, AND, initiating some new ones can be beneficial too. Families report greater life satisfaction during a cancer diagnosis when they incorporate elements of mindfulness. This may be five minutes of yoga or guided imagery before bed, or sharing gratitude before a meal. Humor is a fantastic way to connect and release tension. A parent once told me that her family's resilience revolved around their ability to "laugh through all the crazy."
The suggestions above facilitate a sense of belonging, which is a cure for feeling like an Outsider. In theorizing human needs, American Psychiatrist William Glasser believed a sense of belonging is second only to survival. For children who see the survival of a sibling being tested, a strong sense of family connection is essential.
---
Carissa Hodgson, LCSW, OSW-C has been a Program Manager at Gilda's Club Madison (an affiliate of the Cancer Support Community) since 2009. In her role at Gilda's Club she is able to work directly with survivors and co-survivors of all ages, as well as develop psychoeducational programs to support the whole family.
Carissa earned her Master of Social Work from UW Madison in 2007. She is a Family Therapist and Oncology Social Worker who has worked in areas of child and adolescent development, chronic illness, caregiving, gender identity, sexuality, trauma, grief and loss, and family systems. Carissa is Co-Chair of the Association of Oncology Social Worker's Youth, Families and Cancer Special Interest Group.