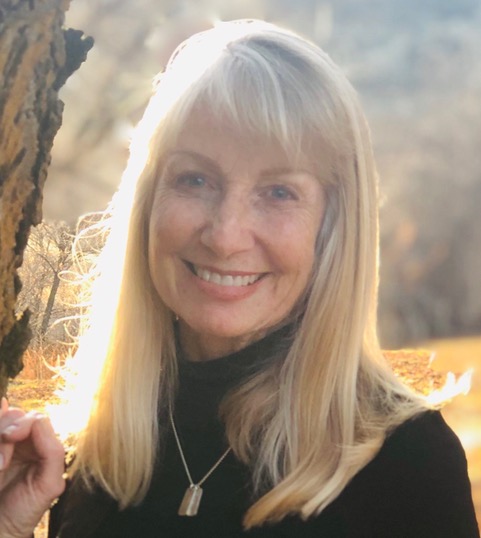 My friend, Michaela, upon turning 40, had a mammogram. Suspicious areas showed up in both breasts, which precipitated an ultrasound, two biopsies, and additional mammography. All to the tune of $4,000. Although no cancer was detected, Michaela needs to return every six months for images. "High risk," they said. "We need to watch this closely," they said.
Here's the catch: Her insurance pays for preventive mammography, but not diagnostic mammography. This means the ongoing imaging will be a significant out-of-pocket expense.
Short of propping open a guitar case and strumming on the streets, what's a person to do?
In our case, my husband, Gary, and I had healthcare coverage but were coming off a two-year unemployment period. We had already gone through the anguish of selling our home and cashing out our retirement investments to stay afloat. And then these daunting words: "You have cancer."
During that challenging season—which also included a live-in mom sinking into Alzheimer's—it seemed to me that our financial strains didn't just double our difficulties; it exponentially multiplied them.
Which begs the question: Does the stress of financial issues hinder the healing process for the cancer patient?
The answer, unfortunately, is yes.
In fact, there's a term for it: financial toxicity.
"We found that patients who had financial distress at the time of diagnosis," said Christopher Lathan, MD, and lead author of a study published by researchers at the Dana-Farber Cancer Institute, "were more likely to have poorer outcomes in physical and mental quality of life measures, pain, and symptom burden."
With that in mind, here are 6 tactics to help in the area of financial toxicity:
1. Ask your medical team for recommendations.
Patient advocates, oncology social workers, case managers, doctors, and oncology nurses—those who are in the trenches alongside the patients—can be a wealth of information regarding support services. Don't be hesitant to say: "This is all new to me. I'm going to need some financial help. Where do I begin?"
2. Inquire into pharmaceutical drug assistance programs.
Most pharmaceuticals run programs to assist patients who are in financial difficulties and are not eligible for Medicare, Medicaid, or private insurance. They may also provide co-pay assistance for people with private insurance. You can find information on these programs at Needy Meds. You may need your oncology team to sign forms, but you can (and should) investigate options.
3. Check out national financial support resources.
A list of resources is posted at Cancer.Net under the tab "Navigating Cancer Care" (then click "Financial Considerations" on the menu at left). The list includes national service organizations, housing, and travel assistance programs, assistance with medication and treatment costs, and general financial information. Although this list is robust, it isn't exhaustive. You can also visit OncoLink's financial section.
4. Look into local financial support resources.
You might be surprised at the number of people in your community who have been adversely affected by cancer and, as a result, established some sort of venture to assist cancer patients and their families. In my hometown of under 100,000 population, there are at least three local organizations that offer financial assistance to families dealing with cancer.
5. Inquire about payment options.
A number of medical centers and clinics will negotiate with the patient and/or help set up a doable payment plan. Try to meet in person with someone in the billing department. State your case. Let them know that you want to make payments, and ask if they can give you a break on the rates and set up a payment plan. It costs nothing to ask.
6. Accept a friend's offer to organize a crowdfunding effort.
There are a number of crowdfunding platforms that allow a family member or friend to create a website to collect donations and post patient updates. These platforms, GoFundMe, GiveForward, Fundly, Kickstarter and others, keep 5-10% of funds raised.
Learn more about fundraising through crowdfunding here.
***
Although these six tactics don't come anywhere near solving the country's challenges over healthcare costs, I love the dignity, resilience, and big-heartedness of people who have faced adversity and then decided to become proactive in giving back to others on a similar journey.
---
Marlys was the caregiver of her husband Gary who lived ten years after being diagnosed with late stage prostate cancer. After his diagnosis, together they founded a non-profit called Cancer Adventures, sharing their story with groups across the country. After Gary's death in 2014, Marlys has continued to share the underlying theme of her and her husband's story: How challenges are a part of life but you have choices. She has a passion for helping people navigate life's challenges, having negotiated a few herself.