During the month of November, we will be featuring blogs from patients, caregivers and healthcare providers that focus on the topic of financial toxicity.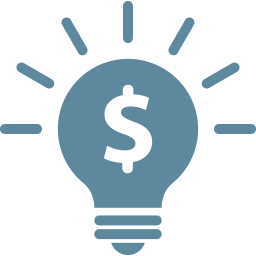 What is Financial Toxicity?
It is a great time for cancer treatment development. There are more medications available to treat cancer than ever before—and most of these are available to be taken by mouth. This changes the location where cancer care happens (in the community/outpatient setting vs. the inpatient hospital). And while more people have health insurance, more people are underinsured. Our out of pocket expenses and contributions to our health care have gone up.
Financial toxicity is a hot topic in cancer care these days. Financial toxicity refers to the overall effect of financial factors on our health, our access to care and our ability to stick to treatment plans. There are two main parts of financial toxicity:
Financial burden: the objective costs related to medication, treatment and medical expenses.
Financial distress: the subjective costs which includes how we feel about our financial situation and how it is impacting your quality of life.
These two factors are influenced by things like our income, employment status, savings, assets, cancer type, insurance coverage, and caregiving needs. We may be forced to think about how to pay for our care—do we tap into our retirement savings? Borrow money from family members/friends? Start a fundraising campaign? Forego other things like clothing, meals out and vacations? Not take our medications as prescribed? In most cases, managing financial toxicity is a combination of many of these methods. All in the face of a life altering, life threatening illness.
In the end, our quality of life as well as how well the treatment for our cancer works can be impacted by financial toxicity. If we aren't able to see our providers as often as we should, or have labs drawn, or have scans, or fill a prescription or go to a health care facility that is close to our home-how can we expect to have the best possible outcome of our treatment?
We know there is a problem-but solutions are few and far between. Wide sweeping changes to billing practices, access to insurance, and pharmaceutical distribution/negotiations are necessary to impact change for the long term. Not all is lost. There may be help available in the form of prescription drug assistance programs, co-pay assistance, insurance counseling and fundraising. Sadly, these are often just band-aids until the next medical crisis.
As we explore aspects of financial toxicity of the course of the next few weeks, I urge you to check your own insurance coverage. Do you know what your deductible is? Your potential out of pocket co-insurance? If you have a capitated (required) provider for radiology or lab tests?
If you don't know the answers to these questions, you should. Empower yourself to face financial distress by knowing where your pain points may be—and, don't be afraid to bring it up with your healthcare provider. I know that this topic is sensitive and can make us feel ashamed. But trust me, we'd rather hear you say, "I'm having a hard time paying for my medications," than say nothing at all.
Have you experienced financial toxicity?
What are some strategies you employed to cope with financial toxicity?
Does your healthcare provider know you are experiencing financial toxicity?
---
Christina is a clinical oncology social worker who joined the OncoLink team in 2014. Christina blogs about resources available to the cancer community, as well as general information about coping with cancer practically, emotionally, and spiritually. Christina is also an instructor at the Penn School of Social Policy and Practice. In her spare time, she loves to knit and volunteer with her therapy dogs, Linus and Huckleberry. She also loves to travel, cook and is an avid Philly sports fan.