There may be no such thing a free lunch, but thanks to voluntary pilot organizations FREE air transportation for those in need does exist! This is possible thanks to generous volunteer pilots who donate their time, aircraft and fuel.
It is important to remember that this service is not an air ambulance, but instead gets passengers to medical care that is not close to home. Medical staff are not provided on the flight, but passengers are allowed a companion/caregiver to travel with them. Medical equipment, including oxygen, is allowed, but weight restrictions can sometimes apply.
Fact vs. Fiction, Five Reasons to Fly!
It can't really be free, right?
It really is free! The pilot cannot accept compensation for the flight and expects nothing from the passenger, except a heartfelt thank you. Thanks to the generosity of donors and volunteer pilots, these organizations transport hundreds of patients every year.
Do I have to earn under a certain amount of money to qualify?
These flights are for anyone in need. This may be financial, health-related or humanitarian need (following a natural disaster or if a family member is sick/dying/funeral and travel is unaffordable or unavailable). A few reasons patients fly with us are: the passenger is unable to fly on a commercial airline, transportation by car is not an option, or the passenger may be unable to sit in a vehicle for the length of a long car ride.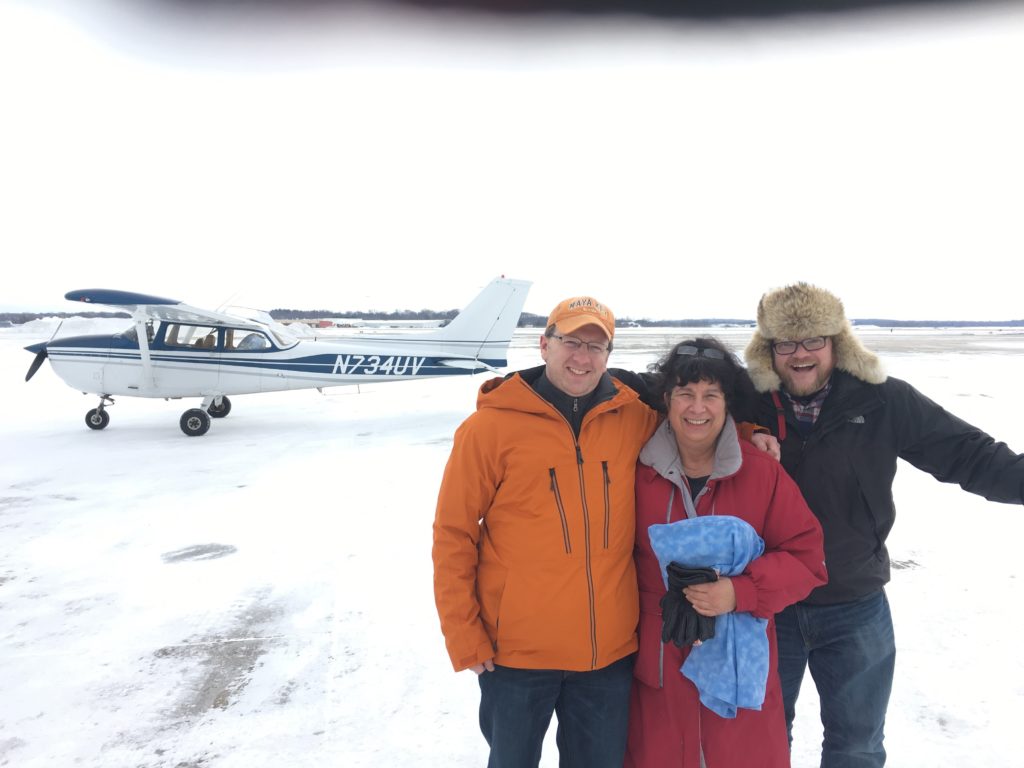 Flying on a small plane is scary!
Being nervous when flying is completely normal. Click here to read a recent blog from LifeLine Pilots that gives the experience of a first-time passenger. Pilots have strict experience requirements to fly for these organizations and have great safety records.
I have appointments every month at a clinic 200 miles away, can you help me?
Yes! Some passengers fly with us once for a second opinion appointment, while others fly dozens of times to regularly scheduled appointments. Each organization has different guidelines for the number of flights provided per patient; while many have no limits.
Do I have to live in a certain area to get flights?
Voluntary flight organizations work together to provide services to patients nationwide. If you contact an organization that does not cover your area, they can connect you with a group closer to you.
---
"LifeLine Pilots…the shortest distance between home and hope!"
About the author: Lindsey Kerr is the Executive Director of LifeLine Pilots. For almost 40 years, LifeLine Pilots has been facilitating free flights for people in need. Covering 10 states in the Midwest, people with medical and humanitarian needs are flown at no cost to the passenger. We love to connect those in need with our pilots who love to fly. If you, or someone you know, could use this free service, contact our Mission Coordinator or apply online. For any questions, check out the online resources, or email our Mission Coordinator of call 800-822-7972.