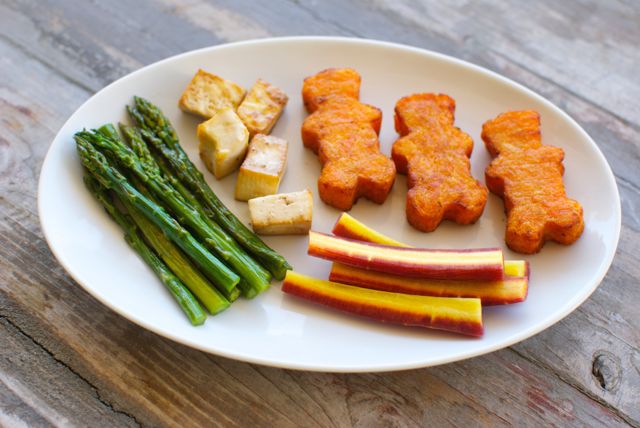 A good recipe to introduce some ethnic meals into your family is bibimpap. If you are not familiar with bibimpap, pronounced " bee bum bap," it is warmed rice served with sautéed vegetables, Korean spicy chili paste (can leave out) and protein of your choice. Each culture has their own version of one-pot meals such as Chinese stir fry, Japanese poke bowl, Mexican tacos, Italian pasta dishes, American grain bowls, and this is the Korean version. The special twist is the fried egg on top.
Ingredients
4 cups cooked jasmine rice
SAUTEED SPINACH
1/2 Tbsp cooking oil
6 cups fresh spinach, loosely packed
1 tsp toasted sesame oil
Pinch of salt
1/2 lb ground beef
2 Tbsp chili garlic sauce
1 Tbsp soy sauce
1 Tbsp brown sugar
1 carrot
1 cucumber
2 green onions
4 large eggs
1/4 cup kimchi
1 Tbsp sesame seeds
INSTRUCTIONS
-If your rice is not already cooked, begin that first and prepare the rest of the bowl ingredients as the rice cooks. You'll need 4 cups cooked rice.
-Prepare the sautéed spinach next. Heat a large skillet over medium flame and add the cooking oil. Swirl to coat the skillet, then add the fresh spinach. Sauté the spinach for a few minutes, or just until it is wilted. Drizzle the sesame oil over top and season lightly with a pinch of salt. Remove the spinach from the skillet to a clean bowl.
-Add the ground beef to the skillet used to cook the spinach. Cook the beef until fully browned, then add the chili garlic sauce, soy sauce, and brown sugar. Stir and cook for about one minute, or until everything is evenly mixed and the beef is coated in sauce. Turn the heat off.
-Prepare the fresh vegetables. Peel and grate the carrot using a large holed cheese grater. Thinly slice the cucumber, and slice the green onions.
-Fry or soft boil 4 large eggs (Or however many bowls you plan on eating immediately. If meal prepping, cook the egg fresh each day.)
-Build the bowls by first adding 1 cup cooked rice to the bowl, followed by 1/4 of the cooked spinach, 1/4 of the ground beef, some sliced cucumber, shredded carrots, a cooked egg, an a tablespoon or so of kimchi. Sprinkle sliced green onions and sesame seeds over top. There are no hard measurements needed for each ingredient per bowl, just divide the ingredients evenly or as you see fit.
https://www.budgetbytes.com/bibimbap-ultimate-bowl-meal/
Another simple, easy, and tasty recipe good for the whole family (kids love it!) is chicken and cheese tostadas.
Chicken and Cheese Tostadas
Ingredients
3 cups chicken, cooked and shredded or diced (slow cook, roast or boil it)
1 1/2 cups Monterey Jack cheese, freshly grated
2 tablespoons water
1 teaspoon cumin
1/2 teaspoon salt
1/4 teaspoon chili powder
1 jalapeño, finely diced (optional)
1 1/2 limes
8 corn tortillas, whole-grain, 5″ to 6″
Recommended toppings
sour cream
avocado
cilantro
Instructions
-Preheat the oven to 450 degrees F.
-In a large bowl thoroughly combine the chicken, cheese, water, spices, jalapeño (if using) and juice of 1 lime.
-On a large baking sheet (lined with foil for less mess) lay the tortillas out in one even layer. Depending on the size of your baking sheet you may need to bake these in two batches.
-Evenly distribute the chicken mixture on top of the 8 tortillas (the top layer should be about 1/2″ tall) and bake until cheese begins to brown, about 12 to 13 minutes.
-Squeeze the remaining 1/2 lime on top of the cooked tostadas and serve warm with sour cream, diced avocado, and cilantro leaves.
https://www.100daysofrealfood.com/recipe-chicken-and-cheese-tostadas/
---
Audrey Caspar-Clark MS, RD, LDN, Doris Piccinin, MS, RD, CDE, CSO, LDN, Carly Roop, RD, CSO, MA, LDN, and Caroline Meehan, RDN, CSOWM, LDN, CDCES are the registered dietitians at the Abramson Cancer Center at Perelman Center for Advanced Medicine who specialize in cancer nutrition and provide information based on sound nutritional therapies to support patients throughout their cancer treatment.