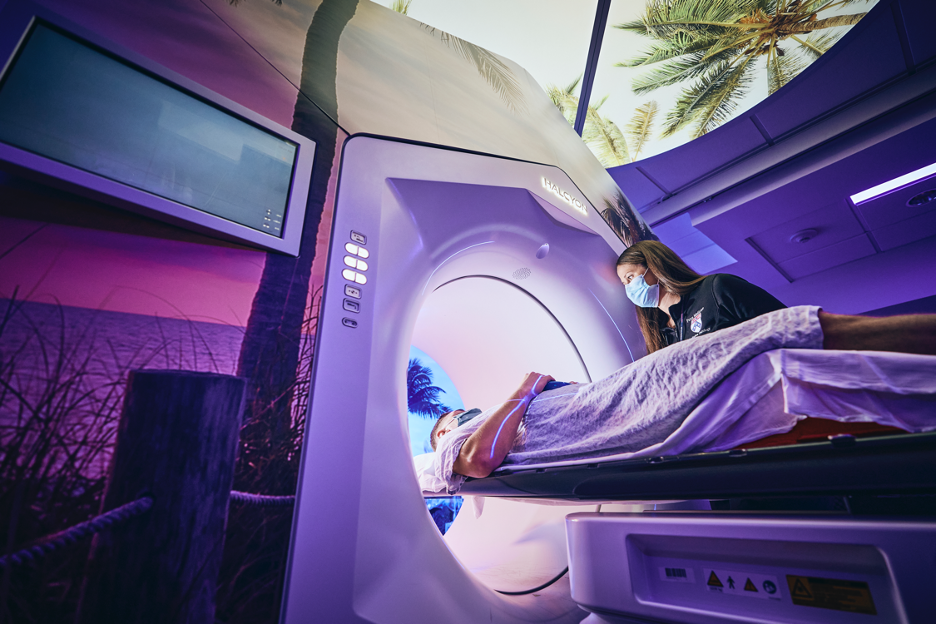 My story is a personal one. It began when I was in middle school and my mother was diagnosed with breast cancer. After her initial treatments, I would occasionally accompany my mom to her radiation therapy appointments. Quickly, my curiosity was peaked, and I started to ask questions …What is radiation? Is this going to help my mom? Where does the beam come from? Fortunately for me one of her therapists fostered my curiosity, his name was Joe. Joe mentored me through this very difficult time by reversing roles and asking me questions each day to ensure my understanding was complete and if not, he graciously made it a point to guarantee that it was. Going to my mom's radiation appointments became less scary and truthfully the highlight of my week. A new world had opened for me.
Joe knew I was scared, and he did everything he could to alleviate my fear and anxieties. His kind, gentle, caring, calming demeanor made me feel safe and reassured me that my mom was safe.  Having someone like Joe as her therapist made it easier for me not to worry and his careful instruction throughout the process lent a different kind of calm.
 
On my mom's last day of radiation therapy, I thanked all the wonderful therapists that had taken care of her. I remember saying, "Thank you for saving my mom's life." At that moment, I knew I wanted to be a radiation therapist. I hoped to give people and their families what Joe had given me: hope, kindness, reassurance, someone that would not just listen but explain the process.
 
My interest never waned so while in high school I asked Joe to mentor me in a job shadowing program. He wholeheartedly agreed and thus began my adventure and future. I spent two years at Indiana University completing my undergraduate studies, then applied for a position in the radiation therapy program at IUPUI in Indianapolis. I was accepted and began my journey to becoming a radiation therapist. Ironically, during my internship, I again crossed paths with Joe. I hope that he knew that he was responsible for my being there. I graduated from IUPUI in 2006 with a Bachelor of Science degree with a concentration in Radiation Therapy.
 
I started my first job at The Midwest Proton Radiotherapy Institute (MPRI) in Bloomington Indiana where I worked for three years before taking a job at Penn Medicine in Philadelphia. In 2009, I enrolled in a master's program at Benedictine University where I received my master's degree in Public Health with concentrations in Health Management and Policy, and Health Education and Promotion. I have now been at Penn for eleven years.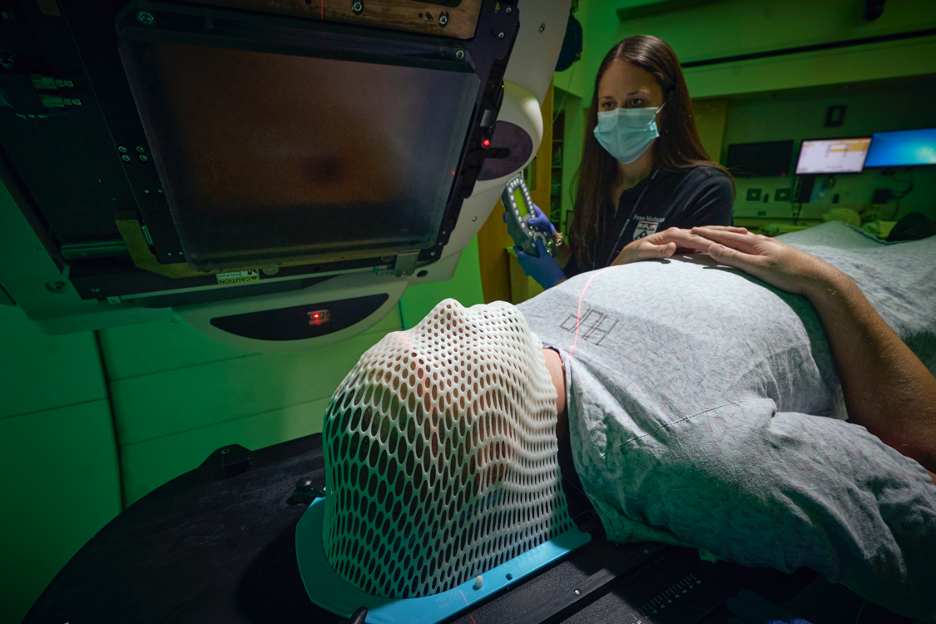 Being a radiation therapist is much more than a job, it is a way of life. We work crazy hours, holidays, back-to-back late and early shifts. At times it is physically, emotionally, and mentally exhausting. We don't complain, we do it because we want to provide the best treatment possible, we want to support our patients, and because we love it.
 
As a radiation therapist, we get to know our patients, we know their spouse's name, we know about their children and grandchildren, we know what they are doing this weekend and what they did last weekend…we know them…we respect them. We laugh together, we cry together and at times we just listen. I can't imagine doing or being anything else. The importance of what we do and the role that we fill is substantial.
 
I am thankful for Joe, I am thankful for the team from MPRI, and I am thankful to the entire team I work with at Penn Medicine and OncoLink.  Each of you and the patients I have served has contributed significantly to the type of therapist that I am today. I am proud to be part of such a dedicated, compassionate, caring, selfless group of Radiation Therapists at Penn Medicine!
---
Courtney is a Radiation Therapist at Penn Medicine in the Department of Radiation Oncology. She completed her Bachelor's Degree in Radiation Therapy from Indiana University, and received her Master's Degree in Public Health with concentrations in Health Management and Policy and Health Education and Promotion from Benedictine University. She has fourteen years of experience in radiation therapy, which includes an expertise in proton therapy and pediatrics. Courtney has worked on projects with OncoLink since 2014, but joined the team officially, part-time, in 2020 as a Global Education Coordinator and is currently developing virtual reality training modules that have been used to train radiation therapists both domestically and internationally.