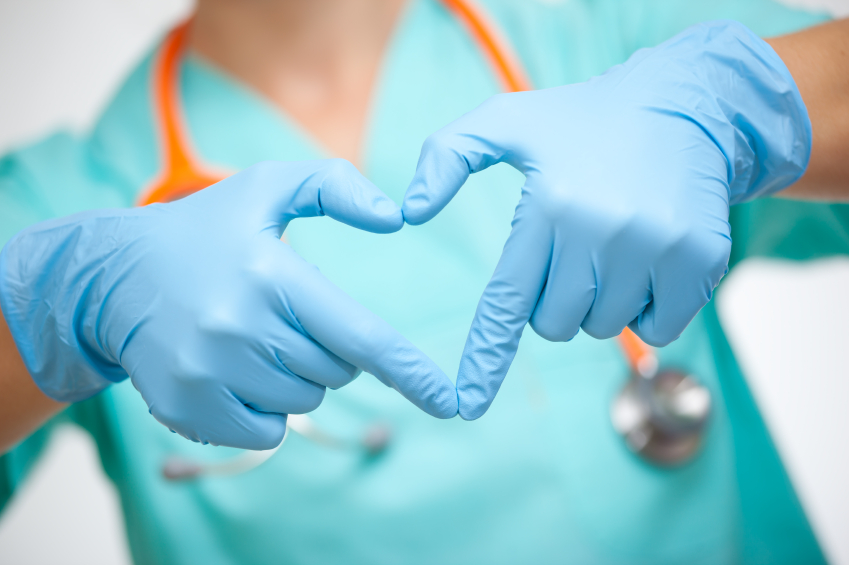 I still remember the day I walked onto the medical/oncology unit for my interview. I interviewed at about five different hospitals. I compared the hourly rate, benefits, sign-on bonuses- oh yes, back in 2004 when I graduated, they needed nurses and were giving sign-on bonuses! I never even had any clinicals at Penn, but as soon as I walked onto the floor… it felt like home. That's the only way I can describe it.
I didn't have a specialty in mind at the time, but since then oncology has been my heart. Over the years I have met so many patients with cancer and their families. This population is so very different. They are vigilant, knowledgeable about their disease and treatment, persistent, and resilient. With new diagnoses, they are all of this, plus scared. You have to be all of this to be able to fight cancer- and fight the types of cancers we see at Penn.
I spent almost ten years in oncology. Oftentimes I was a charge nurse, involved in many critically ill patient scenarios where they were ultimately sent to the ICU. Eventually, I grew tired of my patients leaving to go to the ICU and applied for a job in the medical intensive care unit (MICU). To say it was a learning curve is an understatement. Caring for critically ill medical and oncology patients is so very different. You are managing the families and answering questions all while being quick to titrate drugs that are literally keeping them alive. It's still scary, but I love the challenge.
Recently, I cared for a patient who had non-small cell lung cancer with metastasis. She had a tracheostomy and was on a ventilator. She was completely oriented, able to mouth words to make her needs known. Her goal was to get to her son's wedding at the end of the month. This involved a lot of discharge planning, as she needed a home vent. In the meantime, we were trying to also wean her from the vent on the floor if possible. I don't know if she ever got to go home. But as I stated earlier, the oncology patients and families are persistent, and she was no different. She had the will and drive to survive. I hope she did get there.
Other times, the will is not enough. End-of-life care in the MICU is common. Oftentimes we do intervention after intervention to get a patient better, and sometimes it is futile. That was the case for this young 40-year-old patient with leukemia. Earlier in the week, I assisted him up to a chair and he said he didn't want to die. Later that week, the antibiotics were no longer working, he was maxed out on pressors, sedated, medically paralyzed. His family came in and said their goodbyes but they left before I shut off the life-sustaining medications and breathing tube. After many end-of-life experiences, I realize many people just can't handle being there for "the end." It used to bother me and I would say "how can they not be there for him," but now I realize that is what I am there for. I was truly honored to be the one holding his hands, praying for him, and humming to him while he took his last breath.
Nurses in oncology share many of the characteristics our cancer patients have. We are also knowledgeable, persistent, and resilient. Many of my oncology colleagues over the years are truly experts in their field. I still go to them often for questions. They fight hard for their patients and are advocates for them. I am very grateful I started my career in oncology, and have even kept current on my oncology certifications. It is a part of me, one I will cherish always.
---
Silia works at the University of Pennsylvania in the Medical Intensive Care unit, HUP Plan. She has worked in the hospital system for 17 years. She also works with Blue-Cross Blue Shield part time from home, doing Utilization Management. She has a Bachelors of Science in Business Administration from Monmouth University and graduated from Drexel University's accelerated nursing program in 2004 with a BSN in Nursing. She resides in Voorhees, NJ and enjoys time with her husband and 3 children.