May is Mental Health Awareness Month. Over the next few weeks, OncoLink will feature blogs about common mental health challenges faced by cancer patients, caregivers, and healthcare professionals.
Please remember, if you are in crisis, help is available.
National Suicide Prevention Lifeline 800-273-8255
National Alliance on Mental Health (NAMI) Helpline 800-950-6264
---
Mental health disorders are among the most burdensome health concerns in the United States. 1 in 5 (20.6% or 51.5 million) U.S. adults experienced mental illness in 2019. About 62% of Americans are part of the US labor force, so this is a key location for activities designed to improve well-being among adults. After the year many healthcare providers have had, it would serve healthcare institutions well to support the mental health of their employees.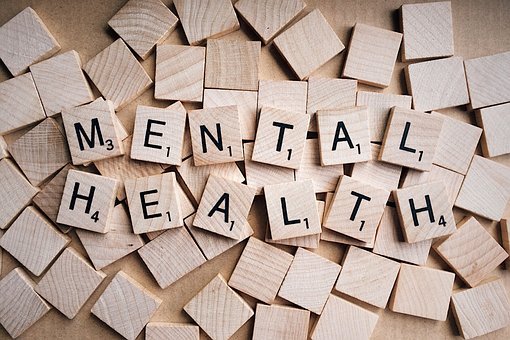 As a health care provider, I can say that there are times when I have felt stressed, stretched too thin, emotionally and physically exhausted, a lack of support, unappreciated, frustrated, burnt-out, overwhelmed, and anxious.
I have learned that one of the best ways for me to care for my mental health is to be able to recognize what stress looks like for me and build resilience to help me cope with the stress. During the COVID-19 pandemic, one of the ways I started to cope and build resilience was that I took breaks from watching or reading news stories about the pandemic. It was making me upset and it was mentally exhausting. Instead, I used this time to engage in mindfulness meditation and practiced breathing exercises.
I regularly try to focus on healthy behaviors. It is easy to forget or dismiss these things in the midst of a busy day, but some basic self-care tips can be staying hydrated, eating nutritious meals, getting plenty of quality sleep, and getting exercise. When possible, I try to maintain a routine in my everyday life.
As healthcare providers there are some additional things, we can do in our workplace to help be part of the solution. Some examples are:
Encouraging employers to offer mental health and stress management education and programs, if they don't already.
Join in employer-sponsored programs and activities to learn new skills and get support.
Become involved in wellness challenges and participate in trainings about how to manage unacceptable behaviors and attitudes in the workplace.
Share personal experiences to reduce stigma.
Listen to co-workers and respond with empathy, offer support, and encourage others to seek help.
Adapt and practice behaviors that promote stress management and relaxation – yoga, meditation, mindfulness, etc.
After a long, hard, exhausting year I encourage all healthcare providers to come together and listen to your co-workers, respond with empathy, offer support, build resilience, seek help and encourage others to seek help. Share your story. Don't be ashamed of your story. It may inspire others. You are not alone. It's okay to not be okay.
Learn More:
Coping with Stress for Workers
References
Centers for Disease Control and Prevention. (2019, April 10). Mental Health in the Workplace. Centers for Disease Control and Prevention. https://www.cdc.gov/workplacehealthpromotion/tools-resources/workplace-health/mental-health/index.html.
U.S. Department of Health and Human Services. (n.d.). Mental Illness. National Institute of Mental Health. https://www.nimh.nih.gov/health/statistics/mental-illness.
---
Courtney is a Radiation Therapist at Penn Medicine in the Department of Radiation Oncology. She completed her Bachelor's Degree in Radiation Therapy from Indiana University, and received her Master's Degree in Public Health with concentrations in Health Management and Policy and Health Education and Promotion from Benedictine University. She has fourteen years of experience in radiation therapy, which includes an expertise in proton therapy and pediatrics. Courtney has worked with OncoLink since 2014, but joined part-time in 2020 as a Global Education Coordinator and is currently developing virtual reality training modules that have been used to train radiation therapists both domestically and internationally.