Don't hide when your neighbor comes to your door with another one of those baseball bat-sized zucchini! Here some fun recipes from The American Institute for Cancer Research.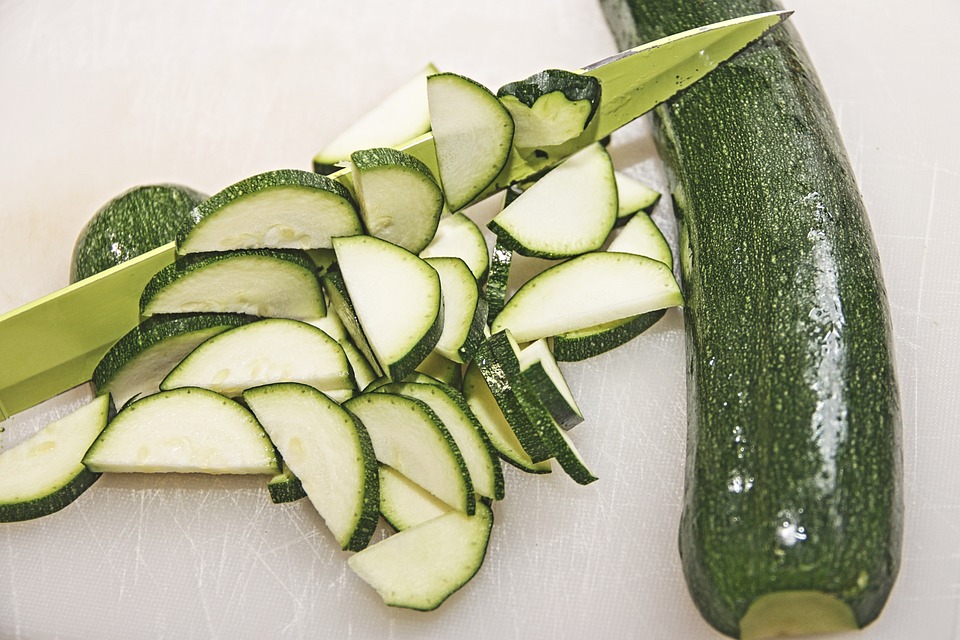 What's to love about those long green and yellow summer squash that seem to go from tiny little squash fingers into baseball bats overnight? Low in calories and a good source of folate, zucchini, and other tender summer squash are inexpensive and easy to find all summer long. Look for small to medium-sized squash for sautéing or grilling, but you can most definitely use those big ones for zucchini bread, zucchini fritters, and zucchini soup (just use a box grater and place the grated zucchini in a clean dishtowel – squeeze out all the excess moisture and then add your recipe).
Also known as courgettes, these vegetables are so versatile and are popular nowadays as a gluten-free,  very low-calorie substitute for regular wheat-based pasta noodles. You do not need any special kitchen equipment or tools to turn your zucchini or yellow squash into "zoodles" – just use a good vegetable peeler to create long strands of squash that you can lightly saute or steam, or use raw with pesto or a nice fresh tomato sauce. Check out these ideas here: How to Cook Zucchini Noodles | Cooking School | Food Network
---
Audrey Caspar-Clark MS, RD, LDN received her M.A. in Nutrition Education from Immaculata University in 2009 and her B. S. in Nutrition from Immaculata University in 2000.  She holds an active certification as a specialist in oncology nutrition (CSO) and works as an outpatient oncology dietitian at the Hospital of the University of Pennsylvania and the Abramson Cancer Center, a large urban cancer center treating upwards of 6000 patients yearly. She is a frequent provider of nutrition-related education at oncology conferences, patient support groups, and community health programs; as well as providing educational sessions for staff. Some of her interests include cooking and preserving foods, sustainable agriculture, equity in health care and food distribution, and animal welfare.