I have a love/hate relationship with lettuce. I love it. It hates me. So, I was looking for an alternative for a summer salad, and one day, was just literally throwing stuff into a bowl when I came up with the scrumptious dish that is great for lunch, dinner, or as a side dish.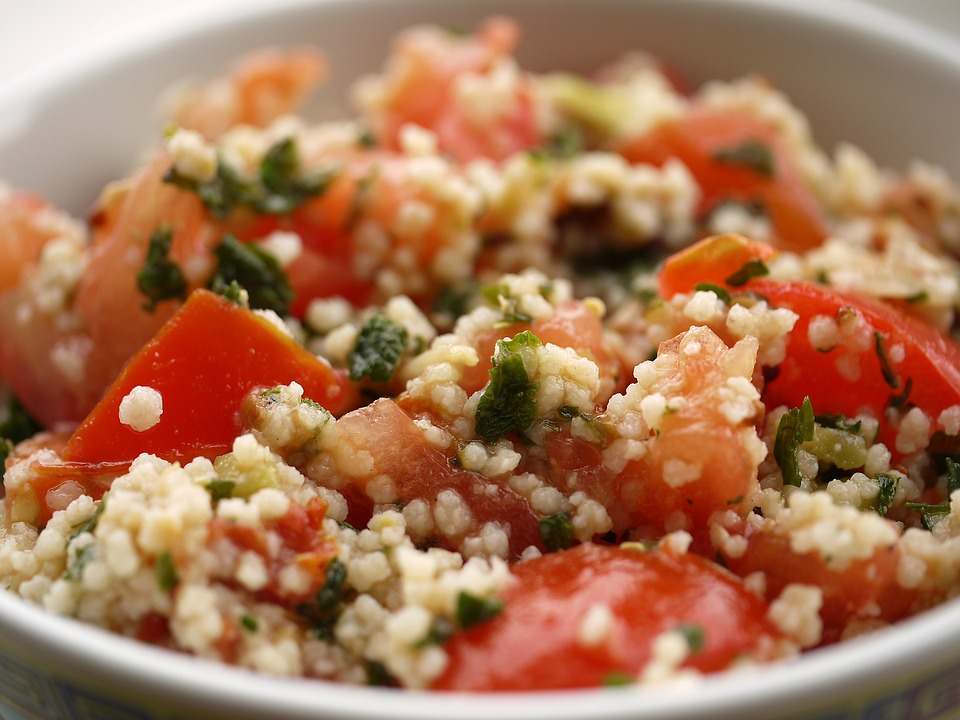 Christina's Couscous Salad
Ingredients
1 large or 2-3 small cucumbers, peeled (if you desire), and sliced.
Cherry tomatoes; halved.
1 purple onion; diced.
1 box couscous; I like to use the one with pine nuts for a little extra crunch.
Feta or Goat cheese; whichever you prefer. Add as much or as little as you like.
1-2 T Balsamic Vinaigrette
Salt and Pepper; You can also add parsley, garlic, basil or a squeeze of lemon–whatever you want! It's all about the flavor YOU love.
*You can add any veggies you love to this salad—there is no right or wrong way to make this delish! Think corn, olives, avocado, peppers. The possibilities are endless.
Directions
Prepare couscous according to package directions. Let cool to room temp.
In a large bowl, combine the ingredients and give it a good stir.
Place in the refrigerator and let those flavors come together for a few hours.
Bonus: Serve with a drizzle of balsamic glaze for some extra flavor.
Enjoy!
---
Christina is a clinical oncology social worker and the psychosocial content editor at OncoLink. Christina blogs about resources available to the cancer community, as well as general information about coping with cancer practically, emotionally, and spiritually. Christina is also an instructor at the Penn School of Social Policy and Practice. In her spare time, she loves to knit and volunteer with her therapy dogs, Linus and Huckleberry. She also loves to travel, cook and is an avid Philly sports fan.