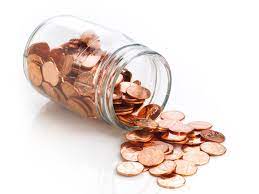 One of my favorite things about being a radiation therapist is the relationships that are formed, and the bonds that are created with patients. In most cases, I get the opportunity to interact with my patients daily for several weeks. I know that patients also value this relationship and I have been told hundreds of times that it has a large impact on their cancer journey.
As a radiation therapist, I get a unique perspective because I get to know the patients on a personal level by listening and talking to them for extended periods of time. I try to create an environment where my patients feel comfortable and can talk to me about anything. Whether it be about side effects they are experiencing or personal matters they are struggling with outside of the treatment room. Either way, it is important to take that information and provide resources to support them.
I also get to spend time having fun, joking, laughing, and talking about life with my patients. I recently found an envelope in my desk that had several letters that patients had given me on their last day of treatment. I was busy trying to clean and organize my desk but was interested because some of these letters had been given to me 10+ years ago. So, I started to read through them. Some of the letters made me laugh, some made me smile, some made me cry, but all of them brought back great memories. It made me wonder where these individuals were now, what they were doing, and how their families were.
One of the letters, in particular, stood out to me. I remember this patient as if I had just seen him yesterday, but the reality was I hadn't seen him in 14 years. I don't know if I had understood the meaning and thoughtfulness behind his letter because I was only 22 years old at the time. But after reading the letter again many years later it had a much deeper meaning, and I had a new appreciation for his words of wisdom. I was glad I had saved his letter, maybe I knew then that there was more to the letter than I had originally understood.
At the bottom of the letter, he had taped a penny and wrote, "A penny for your thoughts." I can't remember now what I may have been thinking on that day 14 years ago, but it just shows that patients are watching us too. They care about us. The bonds and friendships that we make with our patients are forever. I wish I had the opportunity to thank that patient now for the meaningful words.
---
Courtney is a Radiation Therapist at Penn Medicine in the Department of Radiation Oncology. She completed her Bachelor's Degree in Radiation Therapy from Indiana University, and received her Master's Degree in Public Health with concentrations in Health Management and Policy and Health Education and Promotion from Benedictine University. She has fourteen years of experience in radiation therapy, which includes an expertise in proton therapy and pediatrics. Courtney has worked with OncoLink since 2014, but joined part-time in 2020 as a Global Education Coordinator and is currently developing virtual reality training modules that have been used to train radiation therapists both domestically and internationally.