Let me start by saying I am no fig expert. I just happen to like figs and with a fig tree in my yard with an overabundance of figs this summer, I have learned about their versatility and health benefits. They are a naturally sweet and healthy addition to your diet.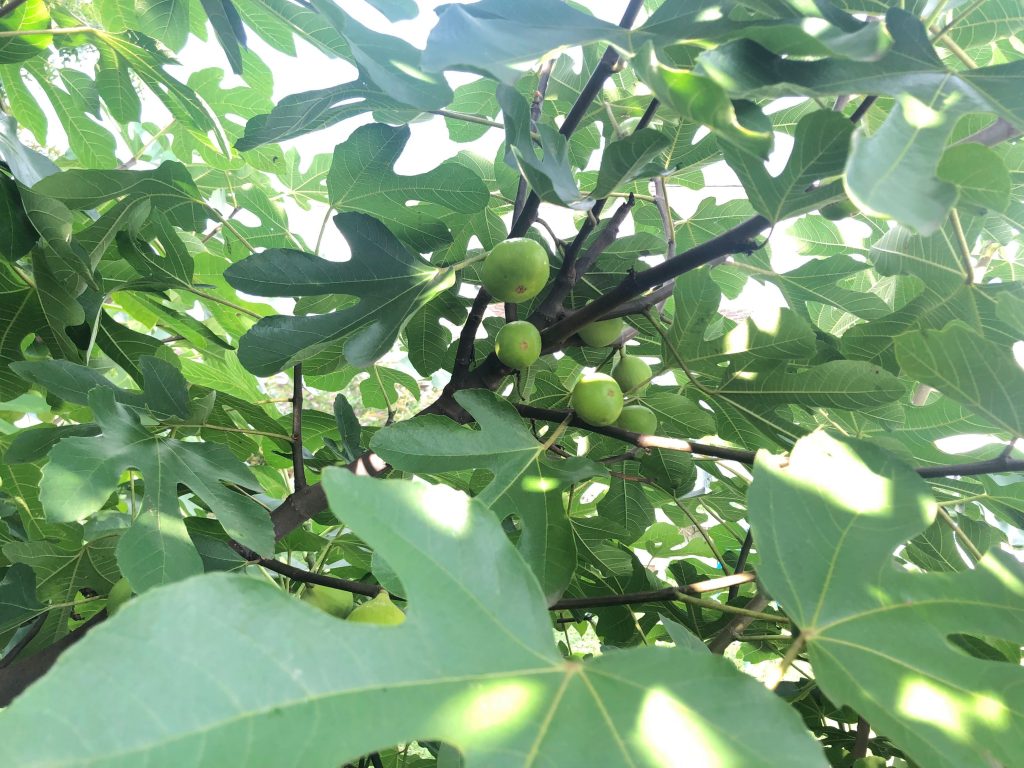 A few years ago, while at a local farm, I bought a fig tree that very much resembled a stick in the dirt. The farm had a covered area lined with beautiful fig trees and I was inspired. I planted it in my yard, did a little research which led me to believe it was not going to fare well, but hoped for the best. Little did I know how much this plant would grow with very little maintenance. It gets trimmed once a year in the fall and each summer it comes back larger than the previous year. Even on the years that it does not bear much fruit, it has a lovely fragrance and big beautiful leaves on it.
This summer the fig tree has provided us with a lot of fruit. And I mean a lot. So, we have been gifting fresh figs and fig jam to family and friends. We have heard many stories about peoples' love of figs, the fig tree they had in their yard growing up, and memories of their childhoods. Being that we have not been able to see many people over these past several months it has brought us a lot of joy to be able to share this fruit and jam.
While jam is not the healthiest of treats, I have been playing around with different recipes to make it a little bit healthier. Adding some extra lemon juice while it is cooking really brings out the flavor of the fig. I also reduced the amount of added sugar and it still makes for a delicious jam. I have also been looking at healthier fig recipes for inspiration to use them in new ways. They can be added to smoothies and oatmeal to add natural sweetness. I also have been cutting them up and adding them to salads. They can be dried in the oven and stored for eating later. If you're looking for a treat you can make them into a baked good like a fig cake, add them to a cheese plate, drizzle some fig jam over pancakes or waffles, or add them to vanilla ice cream.
Fresh figs can be hard to come by but dried figs are always an option. Dried figs are also healthy but contain more sugar than fresh figs so you should eat them in moderation. Like fresh figs, they can be used in a variety of ways to add some vitamins, minerals, and fiber to your diet.
However you eat them, whether fresh or dried, figs are a sweet treat that can add nutrients and fiber to your everyday diet.
---
Karen practiced as an acute care nurse on a medical-oncology unit at the Hospital of the University of Pennsylvania for several years. She joined OncoLink as an Educational Content Specialist in 2014. In her blog, she shares stories about her personal experiences with cancer, both on the floor and in her personal life.